By Aline Oyamada and Paul Wallace
Mexico's peso drops to record low, erasing a brief advance

Stocks in developing nations climb to two-month high
Emerging-market currencies dropped as the lira headed for its biggest five-day loss since the global financial crisis after a support pledge by Turkey's central bank failed to convince traders.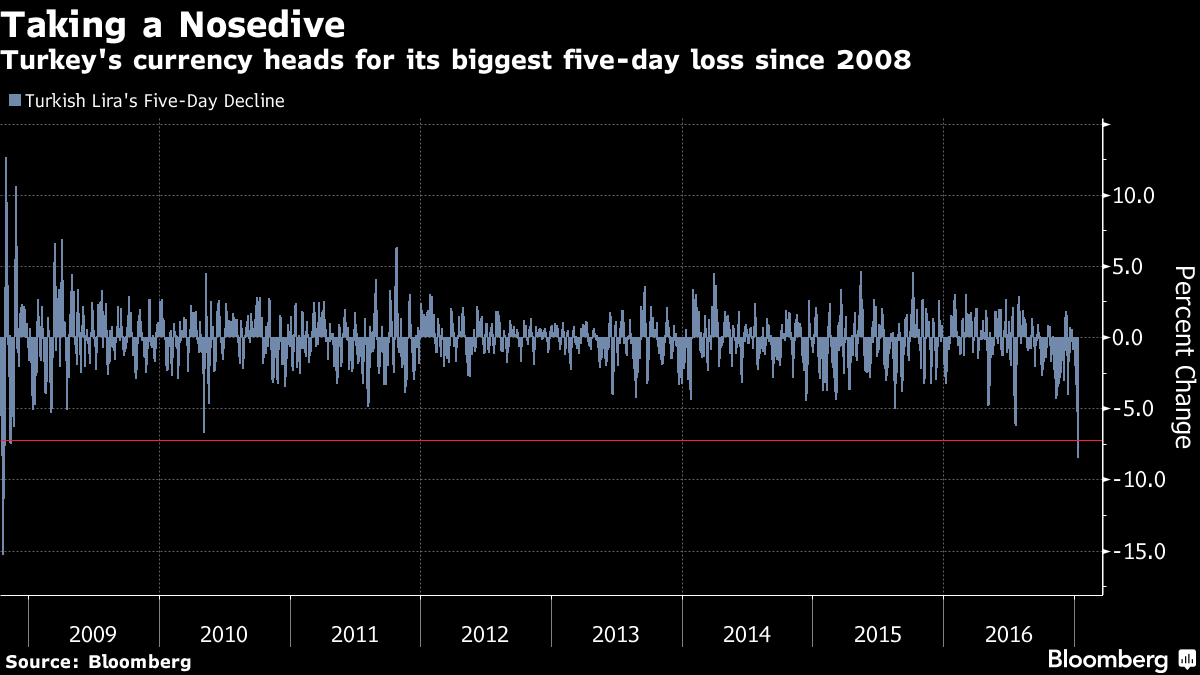 The MSCI Emerging Markets Currency Index fell 0.3 percent at 12:37 p.m. in New York.

Turkey's lira weakened 2.8 percent to new record lows.

Mexico's peso slid 0.4 percent to all-time lows; currency briefly erased losses during U.S. President-elect Donald Trump's speech, but resumed declines right after.

The MSCI Emerging Markets Index added 0.2 percent, set for a second day of gains.