MarketNews
Yuan Could Hit 7 Per Dollar in 5 Minutes, CLSA Says. Here's How - BLOOMBERG
SEPTEMBER 13, 2018
Political risks will emanate from Italy and U.S. mid-terms

Picture clouded for officials in Beijing, Chris Wood warns
From Washington to Rome, the world faces a gauntlet of political risks in the months ahead -- and that could mean a looming headache for policy makers in China, according to CLSA.
A fresh blast of market stress could push the Asian country's currency past levels against the U.S. dollar at which officials have previously been forced to intervene, reckons Chris Wood, chief equity strategist at the brokerage and investment firm. As America prepares for mid-term elections and a budget battle rages in Italy, potential catalysts aren't hard to find.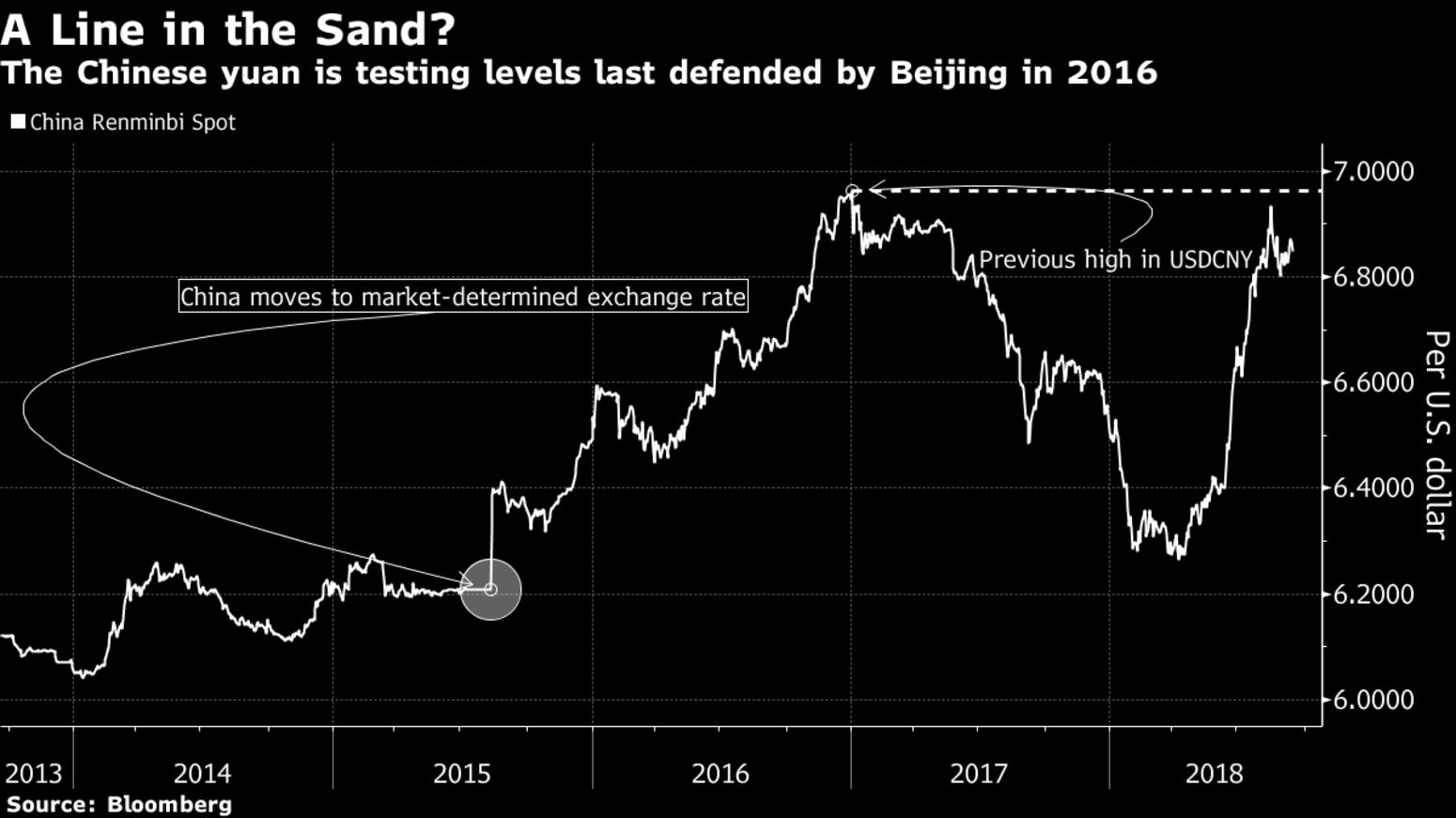 "All it takes is for Italy to blow up again and the euro would get weaker, and they'll be at seven in five minutes," Wood said at a media roundtable in Hong Kong on Thursday, referring to the U.S. dollar-yuan exchange rate. At that point authorities will have to respond, which could include the People's Bank of China considering removing the euro from the basket used to set the currency's rate, he said.
Having allowed some depreciation of the yuan in recent months as a protectionist showdown with the U.S. heated up, China will be wary of further weakness. The currency's drop following an unexpected move to a market-determined exchange rate in 2015 triggered capital outflows and put pressure on financial assets around the world. In the ensuing months, the country's foreign-currency reserves fell by more than $1 trillion.
Dollar Threat
Meanwhile, the greenback could cause further pain for the biggest emerging markets as yields on 10-year Treasury bonds test the top end of a trend channel that has held for more than three decades, according to Wood. A dollar rally is "the last thing China needs," he said, and the true systemic risk for emerging markets.
Bloomberg's dollar spot index has gained 1.9 percent this year, with the greenback strengthening about 5 percent against the yuan during the same period. The Chinese currency was trading at 6.8473 per dollar at 10:44 a.m. London time. The U.S. 10-year yield was at 2.97 percent.