MARKET NEWS
ECB's Nominees Back Negative Rates and Warn of Side Effects - BLOOMBERG
DECEMBER 01, 2019
By Paul Gordon and Piotr Skolimowski
Schnabel and Panetta answer European Parliament questionnaire

Both candidates also criticize European Union's fiscal rules
The European Central Bank's controversial decision to cut interest rates and resume bond purchases received backing from two nominees to its Executive Board, who also warned that the side effects must be carefully monitored.
In answers to a European Parliament questionnaire before a hearing on Tuesday, German candidate Isabel Schnabel said the stimulus "can be justified by current inflation data as well as the outlook for inflation over the medium term." She added that the experience of negative interest rates has been positive "overall," but that there may come a point where the impact on bank profitability hinders monetary policy.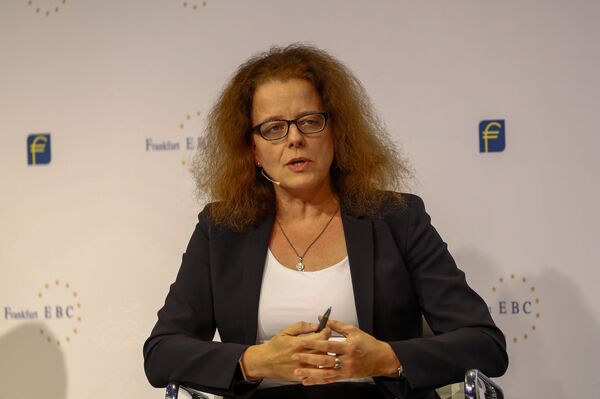 Isabel Schnabel
Bloomberg
Fabio Panetta, nominated by Italy, said September's package of measures was "proportionate and appropriate," but that negative rates may have "adverse effects" on household saving and consumption, bank lending and profitability.
Schnabel is due to take up the vacancy created when Sabine Lautenschlaeger last month became the third consecutive German member of the board to leave her position early. Panetta is set to replace France's Benoit Coeure, whose term ends on Dec. 31.
Both are the sole nominees by euro-area finance ministers for the posts. The parliament can comment on their appointments or delay them, but ultimately can't block them.
They'll be joining at a critical time for the ECB, where Christine Lagarde has taken over as president from Mario Draghi, who pumped trillions of euros into the financial system to revive inflation. His stimulus push in September encountered unprecedented opposition from key members of the Governing Council.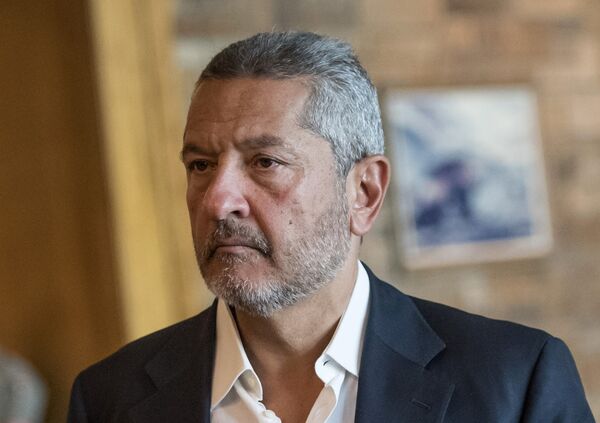 Fabio Panetta
Bloomberg
Consumer price growth remains well below the goal of just below 2% though, and Lagarde has signaled that one of her first moves will be a strategy review. That's likely to evaluate whether to alter elements of monetary policy such as the level of the inflation target, and how to contribute to the fight against climate change.
ECB Review May Struggle to Do More Than Reset Inflation Aim
On climate, both nominees agreed the matter should be handled with care. Schnabel, a member of the panel of economic experts to the German government, said giving preference to green bonds in the QE program could overburden the ECB.
Panetta stressed it was important for the institution to understand how climate change is affecting the outlook for inflation and take action if needed, but "within its mandate." In general, he said, risks related to the transition to low-carbon economy are "currently not adequately reflected in financial asset prices."
Germany's choice of Schnabel, a University of Bonn professor, marks a change from the tradition of selecting Bundesbank officials or politicians for ECB posts. She'll bring a keen understanding of risks to financial stability from her extensive research into bubbles and periods of hyperinflation. Panetta has had a long career in central banking and is senior deputy governor of the Bank of Italy.
READ MORE...
While Italy and Germany often differ in their approach to debt and budget deficits, the comments from the two nominees demonstrated a convergence of views on European fiscal rules. The framework, which imposes limits on budget shortfalls that member states can run, hasn't "fully fulfilled expectations," Schnabel said.
Panetta said the regulations haven't created sufficient incentives for more prudent member states to increase spending when there is a need for it.
"These weaknesses suggest that a revision of the European fiscal governance framework may be necessary," he said.
— With assistance by Yuko Takeo, and Alexander Weber
(Updates with additional comments starting in seventh paragraph.)