MarketNews
British Pound Never Been This Cheap, Standard Chartered Says - BLOOMBERG
MARCH 26, 2020
The U.K.'s coronavirus lockdown should trigger a recovery in the pound, which has fallen to its most undervalued ever against the dollar, according to Standard Chartered Plc.
The government's aggressive actions should enable a quick restoration of economic activity once the health situation improves, wrote strategists including Geoff Kendrick in a note Wednesday. At the same time, the potential near-term flattening of the U.K. rates curve -- as disappointing data comes in -- should be unwound, they said.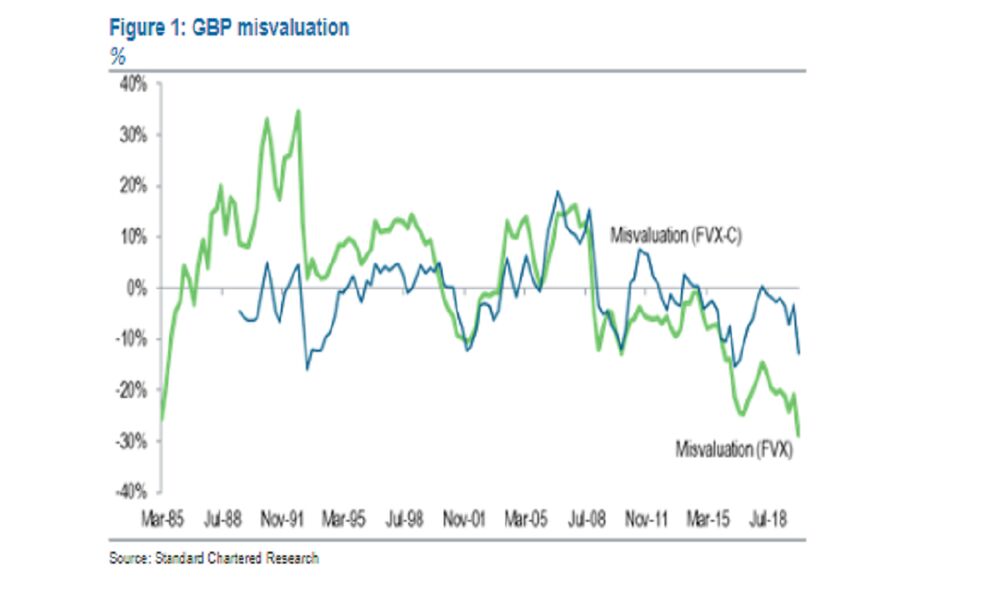 "We see the March 23 lockdown announcement as potentially turning the tide for the pound," they wrote. As markets anticipate the probability of a peak, judging by similar lockdowns in China and Italy, "we expect GBP to continue its recovery."
The pound has been one of the worst performers among Group of 10 currencies this year, as the viral outbreak upends the global economy. It has slumped 11% against the dollar year-to-date. Sterling has never been this cheap relative to the greenback, according to Standard Chartered's fair value calculations.
The U.K. went into lockdown this week after Prime Minister Boris Johnson ordered sweeping measures to keep people from leaving their homes for at least three weeks. On Tuesday, Cabinet Office Minister Michael Gove said further action will be considered and stricter rules could be imposed if necessary