MarketNews
Nigeria Orders MTN, Banks to Refund $8 Billion in Exported Funds - BLOOMBERG
AUGUST 29, 2018
MTN, Africa's largest wireless company, also sanctioned

Fine related to funds "illegally repatriated" by MTN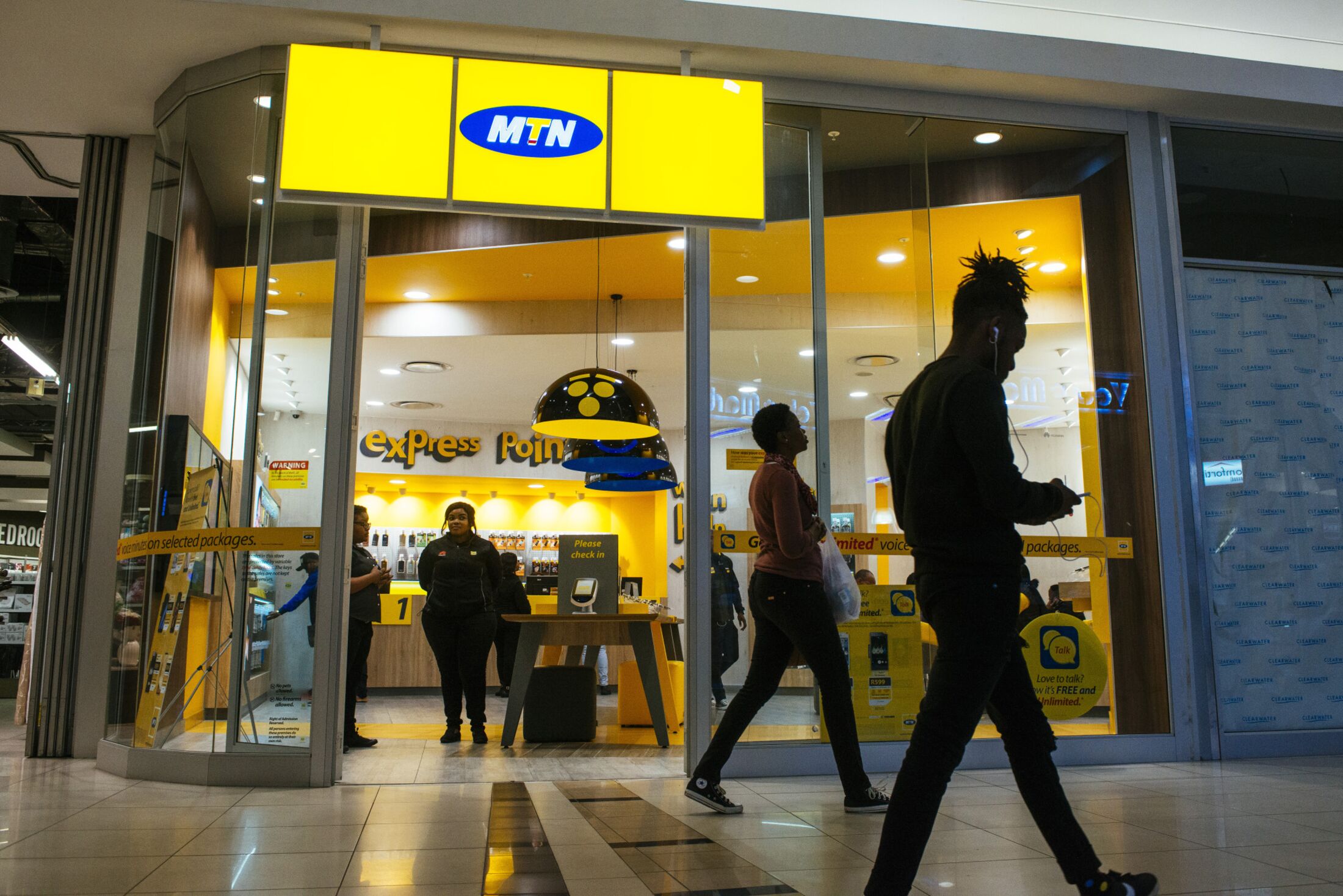 Pedestrians pass an MTN Group Ltd. telecommunications store in Johannesburg, South Africa.
Photographer: Waldo Swiegers/Bloomberg
Nigeria ordered four banks including Citigroup Inc. and Standard Chartered Plc to return more than $8 billion it says was illegally expatriated by mobile-phone company MTN Group Ltd. over eight years through 2015.
The four banks, which include Nigeria's Stanbic IBTC Holdings Plc and Diamond Bank Plc, will be fined about 5.9 billion naira ($16 million), Nigeria's central bank said in an emailed statement Wednesday. MTN was also ordered to participate in the refund.
None of the lenders commented immediately when contacted by Bloomberg, while MTN couldn't immediately be reached.
The order comes almost two years after Johannesburg-based MTN was first accused of the practice. Nigeria's senate said in 2016 that it was investigating the same four banks for transferring almost $14 billion for MTN in breach of the country's foreign-exchange rules, but last year the lawmakers ruled the wireless company hadn't violated the law. MTN said in 2016 that it obtained central bank approvals before any dividends were issued.
The decision will come as a blow to MTN, because the company has already settled a separate, $1 billion fine in Nigeria for missing a deadline to disconnect unregistered customers. Negotiations over that penalty went on for almost a year and weighed heavily on the share price, which has never recovered. As part of the settlement, MTN agreed to list its local unit in Lagos and is planning to do so this year. Citigroup is working on that plan.
Standard Chartered received the largest penalty Wednesday for transferring the biggest amount of $3.4 billion, with Citigroup responsible for $1.7 billion.
Nigeria is MTN's biggest market with more than 54 million customers, out of 221 million worldwide. The share price has slumped 21 percent this year to 107.34 rand, valuing the company at 202 billion naira ($14 billion), and touched eight-year lows earlier this month.
— With assistance by Paul Wallace, Yinka Ibukun, Emele Onu, and Loni Prinsloo