Travel News
Lufthansa bars fabric face masks onboard - PUNCH
JANUARY 27, 2021
BY Joseph Olaoluwa
Lufthansa has specified the type of face masks that passengers on its flights are allowed to wear while flying with the airline from February 1.
In a press statement titled 'Adjustment of the facemask obligation as of February 1', the company asked customers to use only FFP2, KN95 and N95 standard face masks or surgical masks.
In the travel advisory issued on Monday on its website, it said masks made with fabric would no longer be permitted.
Part of the statement read, "Lufthansa is adapting the obligation to wear mouth-nose covers while travelling. From 1 February 2021, only face masks of the following standards will be permitted on flights to and from Germany: FFP2, KN95 and N95 standard or surgical masks.
"These have to be worn during boarding, onboard and when leaving the aircraft. Masks made of fabric will no longer be permitted, visors and masks with valves have been permitted already.
"Thus, in order to protect the health of all passengers and employees, the Lufthansa Group Airlines are taking up the regulation the German federal states have issued on 19 January 2021."
It, however, stated that exceptions to this regulation could still be made for health reasons.
It explained that an exception would only be accepted if the passenger could present a current (not older than 48 hours) negative COVID-19 test result in connection with a medical certificate on the Lufthansa Group form.
Skilled migrants facing deportation in the UK - INFO MIGRANTS
JANUARY 27, 2021
n a new report, the Migrant Rights Network UK has accused the British Home Office of criminalizing at least 65 highly skilled migrants and leaving them in legal limbo, threatening them with removal and having a "devastating impact" on their lives.
Omar* is a highly skilled migrant (HSM). The UK has been his and his family's home for "nearly 15 years." Omar says that he and his wife are "proud members of the NHS (National Health Service) volunteer responder team and have been continuously volunteering for the NHS and care sector during the COVID-19 pandemic."
Yet, Omar says that despite having spent some of his education in the UK, built up professional qualifications in the country, and made friends and created a family, his application for indefinite leave to remain (ILR) has been refused.
Omar is just one of a group of about 65 Highly Skilled Migrants (HSMs) who are being refused indefinite leave to remain by the Home Office. His testimony features in a report by the Migrant Rights Network (MRN) published on January 27, 2021.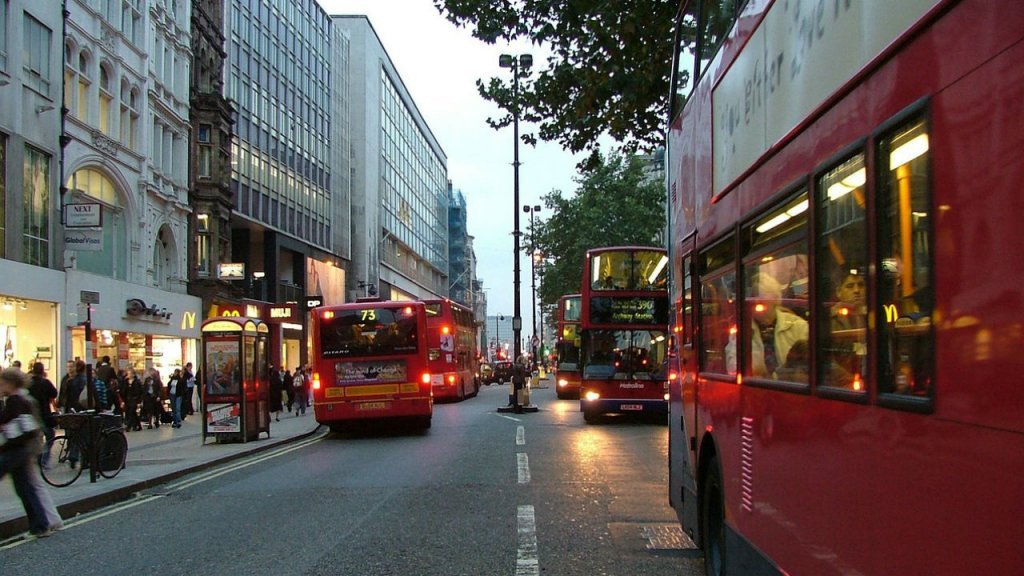 Because of that, says Omar, "we have been forced to sell what little valuables we have left. Each day piles further misery on us. We are falling into a cycle of debt and have only managed to stay afloat due to the generosity of friends and local food banks."
'Devastating impact'
The UK's new immigration system says it places an emphasis on attracting skilled migrants. However, for a small group of HSMs, this doesn't seem to be the case.
The Home Office's decisions "have had a devastating impact" say MRN on this group of HSMs who, without ILR are essentially in a sort of legal limbo, despite having come to the UK on work visas and been welcomed when they arrived between 10 and 17 years ago.
In the intervening years, MRN say these people have had children in the UK, and some others are living with disabilities, all factors which should influence the Home Office's process for granting ILR. HSMs, say MRN comprise "health workers with the NHS [National Health Service], biomedical scientists, accountants, IT consultants, factory production managers and many others."
Over 90% of them studied in the UK and hold a post-graduate degree, including MBAs. The HSMs without leave to remain originate from "six South Asian and African countries," including India, Pakistan and Nigeria. All come from Commonwealth countries, says MRN.
'Targeted!'
However, this group of people were, according to MRN, targeted after April 2015 when the Home Office decided to merge its migration databases with HMRC (tax collection) records. That was when highly skilled migrants "were made easily-traceable, low hanging fruit to target."
According to MRN, 87% of this group enlisted help from an accountant with their tax returns and for 83% of them this was their "first ever tax return in the UK."
What happened in essence was that after April 2015, the Home Office began to apply the decision of "bad character" or "dishonesty" in relation to "historic self-employment tax discrepancies; some over 10 years ago. So that anyone who had applied for a visa but had previously committed some kind of tax discrepancy could be refused the visa or ILR because of it," explains MRN in their report.
'Legal limbo'
"The denial of ILR leaves them in legal limbo, and in a hostile environment, with no ability to work, rent, drive, receive NHS healthcare, open bank accounts or receive access to public funding," points out the MRN executive report.
Usually, the immigration act is only allowed to remove people from the UK who have committed serious criminal offenses, like terrorism, rape, murder or are deemed a threat to national security. MRN argues that it is not fair to put people who may have committed an error on their tax return once in the same category as dangerous criminals.
In fact, a court case brought in April 2019 about one of these cases, ruled that the Home Office's 2015 decision-making process was "unlawful," and made sure that "up to 80% of HSMs were granted ILR."
'Fallen through the cracks'
However, MRN points out that about 65 cases remain which have "fallen through the cracks for reasons including the timing of their applications and having been given no opportunity to answer questions or 'tell their story' as to why the discrepancies occurred."
According to MRN, 80% of these 65 remaining HSMs have not been sent a 'Minded to Refuse' (MTR) letter from the Home Office which essentially asks the applicant to provide evidence as to why any discrepancy occurred and also to explain why they have a human right to stay in the UK.
The evidence provided in response to an MTR, according to blogs on this subject need to be detailed. Paul Turner, a barrister in the UK writing under the moniker "The Immigration Barrister", has prepared a video and a blog on the subject.
22% of the HSMs have also been given "no chance to explain the dicrepancies through a right of appeal," according to MRN. In many of the cases, found MRN, the Home Office didn't really seem to accept or provide any clear evidence that the burden of proof of any wrongdoing was essentially on the Home Office to "evidence dishonesty."
MRN also says that in many cases it doesn't seem like the Home Office took the time to find out all the relevant factors related to the application for leave to remain, like for instance "substantial positive contribution to the UK."
Destitute and homeless
MRN says that "being asked to leave the UK is clearly contrary to [the HSM's] best interest." Those who have been refused leave to remain means that they are often, like Omar, surviving on no work, no healthcare and a loss of other rights too.
In fact, say MRN "45% are homeless, destitute or unable to pay rent." COVID-19 has only exacerbated this situation. Sometimes a combination of these factors has made it financially impossible for the HSMs to continue to fight their cases.
This situation of insecurity is in direct violation of the HSMs right to liberty and security of person as defined in article 9 of the International Convention on Civil and Political Rights, and article 5 of the European Convention on Human Rights, say MRN.
Uncertain futures
Even for the HSMs who have limited leave to remain, periods of 30 months or ten years, MRN says it is "uncertain" what effect these historic tax returns might have on their future applications. MRN thinks that it could make them "undesirable," in the eyes of the Home Office and might tarnish the assessment of their "good character" once they are able to apply for ILR or naturalization.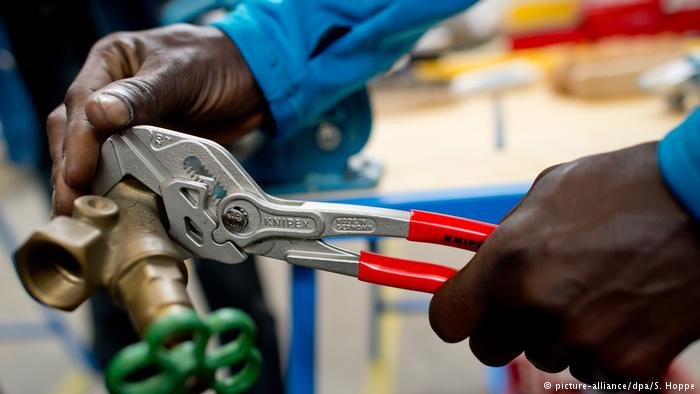 MRN is now calling on the Home Office to "end the use of section 322(5)" which they say is "criminalizing HSMs and other migrants who do not fall under the named refusal reasons in 322(5) – namely convicted criminal, national security threat, on travel ban lists."
They also ask that while a decision on their case is still pending, all HSMs should be allowed to continue to "work, rent, drive and have access to public funding support." During the COVID-19 pandemic, that means that these migrants should also be given emergency support.
MRN is also asking for all cases to be reconsidered where it "cannot be shown that the Home Office consistently and sufficiently applied a balancing exercise that took into account "all other relevant [and positive] factors,' established 'dishonesty' under its own legal burden of proof, carried out an 'exercise of discretion' which placed the burden on applicants to prove that an 'innocent mistake' was not made."
'Mentally exhausted'
Another member of the group, Ahmed Tilal Pasha who is 38 and from Pakistan, told the British newspaper The Guardian, that after having his application for leave to remain refused, he is feeling "mentally exhausted."
According to the Guardian, Pasha first got into trouble in 2015 "when hostile environment rules relating to a discrepancy in his tax return prevented him from being granted ILR." Pasha told the Guardian his tax return was "filed by his accountant and that he was innocent of any deliberate error."
The Guardian said he is living with his wife, "who has a life-threatening heart condition, and their five-year-old daughter and three-year-old son in one room." Pasha says he is not allowed to work and he has "sold everything we have." He said he has lost his job and with it "his dignity."
A minister for future borders and immigration at the Home Office, Kevin Foster, however told the Guardian that he believes the 2019 court ruling said the Home Office's "use of these immigration rules was appropriate" and that they were "justified to expect a full and convincing explanation about glaring discrepancies between their visa applications and their tax records."
Foster told the Guardian that their own review had found that "88% of those refused under 322(5) claimed in their visa applications their earnings were more than 10,000 pounds a year higher than was shown by their tax records." Foster said that "these are not small mistakes in tax records."
Foster assured the Guardian that the Home Office was "working to resolve these outstanding cases fairly and as quickly as possible." He denied the MRN charge that some of those awaiting the outcome of their application were destitute and said that the HSMs had been "granted permission to study or work while their cases are reconsidered."
*Not his real name
UK to announce hotel quarantine for Britons returning from 30 high-risk countries -Times - REUTERS
JANUARY 27, 2021
(Reuters) - The British government will on Wednesday announce plans for limited hotel quarantine for Britons returning from 30 high-risk countries covered by a travel ban, the Times reported on Wednesday.
These countries include South America, Portugal, Cape Verde and South Africa, the report added.
Separately, Johnson has rejected calls by interior minister Priti Patel for a temporary closure of borders, the newspaper reported, adding Patel had pushed for a travel ban to stop potentially vaccine resistant strains of coronavirus being imported into the country.
Johnson has said he was looking at the option of introducing quarantine hotels for those coming to Britain to prevent the risk of "vaccine-busting" new coronavirus variants entering the country.
The bosses of airlines including British Airways, Virgin Atlantic and easyJet criticised on Tuesday a possible plan for mandatory quarantine in hotels for some or all arrivals to Britain and called for a support package.
Britain has suffered a sharp rise in infections and deaths in the new year, fuelled partly by a new more highly contagious variant of the virus first identified in southeast England.
The death toll in Britain from the coronavirus pandemic passed 100,000 people on Tuesday.
Reporting by Aishwarya Nair and Kanishka Singh in Bengaluru; Editing by Chris Reese and David Gregorio
KLM adjusts rapid antigen testing requirements for crew - PA SOUTH AFRICA
JANUARY 27, 2021
KLM has released a statement confirming that it will be adjusting its rapid antigen testing requirements for crew members, after receiving approval from the government.

KLM Royal Dutch Airlines released a statement on Monday, 25 January 2021, to announce that it will be adjusting the rapid antigen testing requirements for its crew members. The decision comes after the airline had "constructive consultations with the Dutch National Institute for Public Health and the Environment (RIVM)" to ensure the newly amended requirements are safer than the previous.
Additionally, the statement noted, "KLM has also implemented the flight ban from the United Kingdom, South Africa and South America to the Netherlands as of 23 January [2021], and this remains in effect despite the new protocol. Cargo flights are excepted to operate within the government measures."
In reiterating its commitment to adhering to the COVID-19 protocols, the company added, "KLM continues to contribute to the fight against the COVID-19 pandemic. To this end, consultation remains necessary on effective and practicable appropriate measures for aviation while taking into account international agreements."
Travellers to UK from high-risk countries will have to quarantine for 10 days - REUTERS
JANUARY 27, 2021
LONDON (Reuters) - Travellers arriving in Britain from high-risk COVID-19 countries will have to quarantine for 10 days in government-provided accommodation to stop new variants of the virus, Prime Minister Boris Johnson said on Wednesday.
"We will require all such arrivals who cannot be refused entry to isolate in government provided accommodation, such as hotels, for 10 days without exception," Johnson told lawmakers.
"They will be met at the airport and transported directly into quarantine."
Reporting by Andy Bruce, Writing by Paul Sandle; editing by Alistair Smout
Why you should consider flying an airline with COVID19 insurance - here's the full list - TPG
JANUARY 28, 2021
BY Chris Dong
This post contains references to products from one or more of our advertisers. We may receive compensation when you click on links to those products. Terms apply to the offers listed on this page. For an explanation of our Advertising Policy, visit this page.
Editor's note: This story has been updated with the latest information.
Travelling now comes with its own set of risks. When we're allowed to travel again, contracting COVID-19 is a legitimate part of the equation.
Savvy travellers plan for even the worst-case scenario. That begs the question of how to best prepare for a situation where you test positive for COVID-19 while abroad.
One option to consider that is relevant now more than ever: Flying an airline with COVID-19 insurance included in the cost of airfare. Throughout 2020, we saw airlines roll out complimentary COVID-19 insurance packages to entice travellers to take to the skies again.
But these policies are now getting renewed interest from travellers in 2021. Let's take a look at why that's the case — and which airlines offer free coverage.
New guidelines to re-enter the U.S.

The most essential components of these policies cover two areas. First, most airline-supplied insurance plans will cover medical expenses (up to a certain amount) should you require hospitalisation due to COVID-19. Second, the policy will include quarantine costs abroad, including accommodations and meals.
That second point is particularly important for travellers who plan to reenter the U.K. That's because, on 18 January 2021, the U.K. now requires arriving passengers to provide proof of a negative coronavirus test.
Of course, if you test positive, the impact of COVID-19 can be severe, including hospitalisation or death. But at the very least, you won't be allowed to board a flight bound for the U.K., which means you will be quarantining abroad until you can provide proof of recovery.
Those costs can be prohibitive. That's why it's vital to prepare in advance and one option is to fly on an airline that includes COVID-19 coverage.
Air Canada
Air Canada's coronavirus insurance will apply to all round-trip international flights booked through 31 January 2021, for travel completed on or before 12 April 2021.
Here's the major catch: The coverage is only offered to Canadian residents (and you must be an Aeroplan member) subject to eligibility requirements, and covers every international destination served by Air Canada.

If Canadian travellers test positive for COVID-19 while abroad, Air Canada's Manulife plan will provide:
Up to $200,000 Canadian dollars per insured traveller for COVID-19 treatment medical expenses
Up to $150 Canadian dollars per person, per day, for quarantine costs, such as meals and accommodation
Up to $300 Canadian dollars per family, per day, up to a maximum of 14 days
Up to $500 Canadian dollars for expenses related to returning home if the travel advisory from the Canadian government goes from Level 3 to Level 4 while the traveller is away from home.
Customers who book Air Canada Vacations will receive a different complimentary protection plan through Allianz, designed to cover emergency medical and quarantine expenses if the traveller contracts COVID-19 during their holiday. This plan is available to all eligible customers who book an Air Canada Vacations package to an eligible destination, as long as all travel is completed on or by 30 April 2021.
Cathay Pacific
Cathay Pacific's COVID-19 insurance is automatically included for trips that begin by 28 February 2021. Coverage applies to anyone with tickets issued by Cathay Pacific, including codeshare or interline partners.

This coverage is provided by AXA and is effective once your trip has commenced and is valid for 30 days or upon your return to your home country, whichever is earlier.
Cathay Pacific will cover overseas medical expenses and quarantine costs, subject to applicable limits and exclusions. That includes all overseas PCR tests, whether positive or negative. However, Cathay Pacific notes that you will not be covered for any medical treatment costs, quarantine expenses or costs of PCR tests within your home country.
Etihad
Passengers who contract the coronavirus within 31 days of flying with Etihad will have medical costs covered up to €150,000 euros (about £133,225) and, yes, even quarantine costs up to €100 euros (about £89) per day for two weeks.

Etihad's insurance is offered through AXA, and will be baked into the cost of airfare until 31 March 2021. COVID-19 tests — including PCR or rapid tests — are not included as part of this policy. However, there is one exception: PCR tests are included on flights departing from Abu Dhabi, Etihad's hub.
The additional coverage is designed to not only "instil confidence to travel," said Etihad vice president Duncan Bureau in a statement, but also to "reassure" travellers that the airline is doing everything possible to keep flyers "safe and protected."
Japan Airlines
Japan Airlines is another carrier to include free COVID-19 insurance. The coverage is provided by Allianz Travel and is similar to other airlines' plans. This includes coverage of up to €150,000 euros (about £133,225) in total medical costs resulting from the initial COVID-19 testing fee and subsequent medical treatment for those that test positive during their travels.
Quarantine costs are covered up to €100 euros (about £89) per eligible person per day for a maximum of 14 days.
Additionally, medical evacuation support of up to €1,500 euros (about £1,332) per person to return to your home country is provided, if it's deemed necessary by a medical doctor.

The applicable travel period where the insurance will kick in is from 23 December 2020 through 30 June 2021 and is valid for up to 31 days from the first leg of an international Japan Airlines flight. Coverage only applies to international flights.
Virgin Atlantic
Last summer, Virgin Atlantic began automatically offering COVID-19 coverage to all existing and new bookings. The insurance kicks in if a customer becomes ill with COVID-19 during on a Virgin Atlantic flight.

The coverage will be valid for all Virgin Atlantic flights that commence through 31 March 2021. Additionally, Virgin Atlantic Holidays customers will benefit from the coverage as long as their flights are with Virgin Atlantic. The coverage extends even further to those passengers flying on partner airline metal like Delta or Air France/KLM, so long as they're travelling on a Virgin Atlantic-issued ticket.
Similar to the policies listed above, this insurance applies to COVID-19 only and would not replace a traditional travel insurance policy. If, for example, you were involved in a motor vehicle accident during your trip, this policy would not cover your expenses, as they're not related to COVID-19.
Virgin's insurance with Allianz Assistance includes emergency medical costs, associated expenses such as transport, accommodation and repatriation up to £500,000 for all passengers listed on the same booking.
Additional coverage includes £3,000 for customers who might be denied boarding whether leaving or returning home as well as being held in quarantine. Passengers will also benefit from 24-hour emergency medical assistance, wherever they are in the world.
Coverage is provided irrespective of time away, age of passenger or cabin class of the flight. The insurance even includes one-way flights and covers passengers up to 12 hours after arriving at their destination.
WestJet
Canadian carrier WestJet offers no-charge COVID-19 insurance coverage for travel to and from the U.S., Europe, the UK, Mexico and the Caribbean through 31 August 2021.

Similar to Air Canada, this policy is catered to Canadian residents and offers the following benefits:
Emergency medical and hospital costs if diagnosed with COVID-19 while travelling outside of Canada for up to a maximum limit of $200,000 Canadian dollars per insured person
Emergency medical and hospital costs for travellers visiting Canada that are diagnosed with COVID-19 up to the maximum limit of $200,000 Canadian dollars per insured person
Quarantine accommodation costs if you test positive for COVID-19 on your trip: up to $150 Canadian dollars per insured person (or up to $300 Canadian dollars per day per immediate family), per day to a maximum of 14 days for travel into or out of Canada
Bottom line
In times when demand for travel has reached staggering lows, airlines are struggling to fill their planes and convince wary customers to book flights. By taking additional measures such as providing extra insurance in the COVID-19 era, these airlines are hoping to give flyers additional peace of mind.
The U.K. is still under lockdown. But when it's safe and legal to travel again, there are a variety of safeguards to consider, and flying on an airline with insurance included is one such option.
"Whether it's to visit friends and relatives or take a well-deserved break, we believe that this complimentary cover will provide some added reassurance for our customers as they start to plan trips further afield," said Juha Jarvinen, Virgin's chief commercial officer in a statement.
Additional reporting by Daniel Ross, Melanie Lieberman and Katherine Fan.
Featured photo by Nicky Kelvin/The Points Guy.
'Hotel quarantine': What some travellers to the UK will face - INDEPENDENT UK
JANUARY 28, 2021
Tighter travel restrictions for UK residents are on the way – including hotel quarantine as used since last March in Asia and Australasia.
"There are still too many people coming in and out of our country every day," said the home secretary, Priti Patel.
She has promised additional measures to reduce the number of people travelling as "a necessary step to protect the public".
These are the key questions and answers.
Surely no one should be travelling out from the UK? Under current lockdown rules, no leisure travel is allowed for anyone living in the UK.
Under proposed new measures, airlines, ferry firms and train operators will have to ask passengers departing from the UK the purpose of their journey – and turn away people who don't appear to qualify for going abroad (eg work, education, medical treatment and essential family reasons).
Clive Wratten, chief executive of the Business Travel Association, said: "Placing the burden of proof for the validity of travel onto international carriers is an untenable situation for companies and staff that are already at breaking point."
So who is coming home? There are currently many UK citizens and residents abroad for legitimate reasons and who will be returning home in due course.
Some of the people who are coming in now will have left the country before the third lockdown started in January and have been on long-stay trips – whether holidays or staying with family or partners they had not seen for months.
People who have been staying in a second property abroad are at liberty to return.
Some arrivals are travelling home to the UK for compassionate reasons, for example if a member of their family is dangerously ill.
A few "lost souls" are still returning to their families and homes in the UK after spending time abroad – often prolonged by lockdown measures in the location in which they were staying.
Business travel is continuing, mainly comprising professionals working in specialist fields such as medicine, media or the oil industry, or people attending job interviews.
Some business leaders running multinational concerns are travelling, but there are very few executives visiting customers or suppliers.
What new restrictions will there be entering the UK? During much of the coronavirus pandemic, the UK has had very few travel restrictions.
While quarantine is currently mandatory for all overseas arrivals except for those from Ireland, it is rarely checked; only a quarter of the 12 million arrivals since it took effect in June 2020 have had their passenger locator forms checked. Only one in 5,000 has been issued with a fine for non-compliance – even though surveys have suggested that four out of five people who are supposed to be self-isolating are doing so.
Since 18 January, the government has insisted on all arrivals presenting a negative test for coronavirus that has been taken within three days of departure (or longer if an en route stop is involved).
Now the government is to impose mandatory hotel quarantine for arrivals from the 30 countries on the government's "red list".
These nations, mostly in southern Africa and South America are currently subject to specific restrictions.
This is called a travel ban, but is actually a flight ban, aimed at limiting the spread of new variants of coronavirus.
Direct flights are not allowed from 12 African nations (Angola, Botswana, Democratic Congo, Eswatini, Lesotho, Malawi, Mozambique, Namibia, South Africa, Tanzania, Zambia and Zimbabwe). Flights from three island nations off the coast of Africa – Cape Verde, Mauritius and the Seychelles – have been banned. In normal times they are popular holiday destinations with direct flights from the UK.
The entire continent of South America, as well as Panama, is on the list – adding 14 more countries.
The most significant nation, though, in terms of British visitors and expatriates, is Portugal. At present it is the only European country subject to a flight ban.
British and Irish citizens, as well as third-country nationals with residential rights in the UK, can come in whenever they like but must follow the rules: currently self-isolating along with their households for 10 days, and soon undergoing hotel quarantine for 10 days.
Ministers are also considering tracking the phones of arriving travellers, to ensure they are complying with the rules, or establishing a system of daily registration with a central database.
How will candidates for hotel quarantine be identified? Since there are no direct flights from any of the high-risk countries (by order of the UK government), that could present problems to UK Border Force.
While everyone arriving in the UK must legally complete a passenger locator form, saying where they have been, a traveller from one of the high-risk countries who wishes to avoid the cost and discomfort of hotel quarantine may be tempted to breakf.
UK border officials will inspect passports, but evidence may not be immediately apparent. Because direct flights from locations currently designated as high risk are banned, passengers will be travelling in from "safe" countries.
A brief history of quarantine? The home secretary has told Parliament: "From January 2020, the government have had a comprehensive strategy for public health measures at the border."
Early in 2020, the UK imposed quarantine measures aimed at preventing the spread of the virus from known hotspots including China, Iran and northern Italy. On 13 March 2020 these measures ended.
The government said there was no point in continuing to insist on self-isolation because coronavirus was widespread in the UK.
Two days later, Australia's prime minister, Scott Morrison, imposed two weeks of self-isolation on arrivals from all countries. By the end of March, the law had been strengthened to make "hotel quarantine" mandatory. The measure was announced on 27 March and took effect the next day.
Three months later, on 8 June 2020, the UK government made a U-turn, going from no quarantine to quarantine from everywhere, with 14 days of self-isolation required.
A month after that, the concept of "travel corridors" took effect, allowing journeys from most European countries without self-isolation. But by late July Spain had lost exemption, and in the months since then most popular destinations have also had quarantine-free status removed.
In December, the time required for quarantine was reduced from 14 to 10 days, and in England "test to release" was brought in – allowing self-isolation to be halved for those who received a negative test result on day five.
On 18 January 2021, all quarantine exemptions were removed.
How does the current system work for arrivals? At present anyone arriving in the UK is free to take public transport home and stay there for 10 days (which can be reduced in England with a test taken after five days). If necessary, they can stay somewhere overnight on the way to their quarantine location.
Hotels are provided for arrivals from abroad who do not have a household with whom they can self-isolate, but there is no significant supervision.
Of the 12 million arrivals to England since June 2020, 3 per cent (about 400,000) have been checked upon by public health staff to ensure they are quarantining, Mr Shapps has said. The transport secretary added that checks are being increased.
How will "hotel quarantine" work? In Australia, New Zealand and many Asian nations the standard arrangement is for the traveller to be escorted from the airport terminal to a nearby hotel, sometimes under police expert.
They have a number of conditions imposed, usually stipulating that they are not allowed to leave their room – though in some cases limited exercise opportunities are available at specific times.
Meals are delivered to the hotel room. In some cases, alcohol is available, but in many settings it is not.
Security guards are often deployed to try to ensure that quarantinees comply with the rules, and in some destinations hefty fines are levied for those caught breaking them.
Keith Legg went through quarantine in China. "Randomly allocated a hotel," he reports. "Ours were OK, but others less so.
"Three meals per day provided, not allowed to order in from outside (though this changed). Alcohol not allowed, though we could bring some with us on arrival.
"Doctors on site: test on arrival, after seven days and on day 13 for departure. Temperature raised for any reason? Off to hospital.
"Released after exactly 14 days (to the minute!)."
Cambodia has a particularly intriguing variation on the theme, with mandatory testing on touchdown. All arrivals must pay US$30 (£22) for an overnight stay at hotel or waiting centre and the same again for three meals a day while waiting for test result.
"If one passenger tests positive for Covid-19, all those on the same flight will be quarantined for 14 days," says the Foreign Office.
The cost is US$1,176 (£863) to pay for the stay in a hotel or quarantine facility – but this includes meals, laundry, sanitary services, doctors and security services.
What would Australian-style quarantine be like? Border officials board the plane on arrival to give instructions. Passengers are escorted through the airport, including a health screen process, and taken to a "quarantine facility" of the government's choice."
"You will need to stay in your allocated room for 14 days and you won't be able to have visitors," says the Australian government. "Access to a balcony or open window can't be guaranteed. You will be given three meals per day.
"Bring physical books or download movies ahead of time in case there are issues with the hotel Wi-Fi.
"Staff will not be able to enter or clean your room for you.
"You won't be able to smoke in your room. This may mean you won't be able to smoke for the duration of your quarantine stay."
Tony Wheeler, co-founder of Lonely Planet, who himself was obliged to self-isolate on return from the Middle East to Australia in March 2020, warns: "You can't bring your own booze for your 14-day stay. The hotel will charge you minibar prices for anything you drink."
What are the issues in the UK? Currently there are sufficient empty hotel rooms. The swathe of restrictions, from a ban on leisure travel for all UK residents to the blanket quarantine requirement, means that total daily arrivals to the UK are down from tens of thousands at the start of the year to under 10,000.
Those arriving from "travel ban" countries will number a few hundred per day at most.
Heathrow, the main access point to the UK, is surrounded by hotels, almost all of which are near-empty or closed due to lack of custom.
Other airports also have plenty of hotel capacity, with occupancy typically down to single-figure percentages.
Dover and Folkestone have plenty of hotels near the port and Eurotunnel terminal respectively. London St Pancras, the arrival point for Eurostar, has a hotel at the station and many more very close in the centre of the capital.
There are significant challenges about staffing, security and catering, but the should not be insurmountable.
Who pays? The traveller. A rough estimate of the cost is around £1,500 for 10 days in self isolation. For couples together it would probably be less, perhaps £2,000 for two.
The test-to-release scheme, which reduces quarantine in England, is likely to be suspended just weeks after it was introduced, so there is no prospect of saving by reducing the time in self-isolation.
The cost of providing security may be met by the government. There could also be some system for funding stays for arrivals who simply do not have the means to pay for their stay.
I've had both vaccinations. Can I skip hotel quarantine? No. Your Covid-19 status is of no relevance as far as the new system is concerned. So whether you have had the jab or have successfully recovered from the virus, you will still need to follow the rules.
How soon could it take effect? There has been plenty of time for officials here to study the concept and plan for the introduction of hotel quarantine, so it could be here within days.
But experience during the coronavirus pandemic shows there is no particular haste to bring in measures that are regarded as window dressing designed to please the public.
The trajectory as used for blanket quarantine last June and test-to-release in December, was roughly as follows. Day one: leaks to friendly publications. Days two to seven: ministers saying it could happen. Day eight: an actual announcement, but with details following several days later, and the measure taking effect a week or two after that.
Accordingly I predict the measure will take effect between Friday 5 and Monday 15 February.
How much warning will we get? The government has a track record of allowing 35 hours to beat new travel rules. For many weeks from August 2020 onwards, Mr Shapps announced additions to the must-quarantine list at 5pm on Thursday, with the measure taking effect at 4am the following Saturday.
In the context of hotel quarantine, there is a big problem allowing that degree of flexibility. Home self-isolation may be annoying, but bearable, particularly for those lucky enough to have a garden. And it doesn't cost £100 per night.
But hotel quarantine demands money as well as time. So there would be a surge of people getting on flights, ferries and trains to try to beat the deadline. That could inadvertently trigger greater risk, as well as not meeting the key need of a policy intended to apply rigorous conditions to arrivals.
The smart way to impose hotel quarantine is to give almost no leeway; to announce it in the evening, and to make it apply from noon the next day onwards. That should avoid "trapping" people who have embarked on long journeys to the UK, but without encouraging a mad rush.
When might hotel quarantine end? That is unclear, and the government will not give a definite date. But the travel industry is desperate for an end point and hopes it will end before the Easter long weekend: 2-5 April 2021.
A spokesperson for the travel trade association, Abta, said: "The introduction of quarantine hotels for 'red list countries' builds on a mountain of existing measures for travel, and we need to see a clear plan for how these will be lifted."
Jobs are being lost at an alarming rate and longstanding businesses have gone to the wall. The lack of financial support targeted at addressing the consequences for businesses of international travel restrictions needs to be addressed as a matter of urgency."
Some government sources have said hotel quarantine will last for six to eight weeks. That indicates an end point in late March or early April, though previous policies have been eased much sooner; blanket quarantine lasted only 33 days.
Government ministers insist it would be unwise to book a summer holiday at present.
What if I have a domestic flight connection? Changing planes at London Heathrow to another UK destination, such as Manchester, Edinburgh, Glasgow or Belfast, is most unlikely to be permitted. To apply hotel quarantine other than at the point of arrival would undermine the whole principle of the policy.
Will this apply to all four UK nations? That is the hope – but Scotland's first minister, Nicola Sturgeon, has indicated her government may go further.
She said: "Our preference is to have consistent quarantine rules across the UK, but if there is no agreement to go further on a four-nations basis, we will be considering going further ourselves.
"We will set out any additional measures next week."
If additional countries are "red-listed" by Scotland, Wales or Northern Ireland, it will make enforcement difficult.
For example, were Scotland to add the United States to the hotel quarantine list, then a Scottish passenger from New York could successfully pass UK Border Force checks at Heathrow airport but become liable for guarded self-isolation when she arrives in Scotland.
That scenario could be legally and logistically difficult.
Why not just close the airports? Closing Heathrow, Manchester and other UK airports to passenger traffic could be mandated by the government. But it would cause immense problems for the very few people who are travelling at the moment, and ultimately is unlikely to do any good.
The transport secretary revealed earlier this month that only one in 1,000 of the coronavirus cases in England in December was brought in from abroad – and that was a month with plenty of people travelling, including 1.1 million through Heathrow.
Today the figure is likely to be far lower, due to the diminishing number of arrivals to the UK.
Britain cracks down on travel to stop virus spread - REUTERS
JANUARY 28, 2021
LONDON (Reuters) - Britain announced new measures to reduce travel in and out of the country on Wednesday, hoping that by tightening its borders it can reduce the risk of new variants of the coronavirus spreading and putting its vaccination programme at risk.
Travellers arriving in Britain from high-risk COVID-19 countries will have to quarantine for 10 days in government-provided accommodation, while those wishing to leave will need to explain why in a process checked before departure, interior minister Priti Patel said on Wednesday.
Further details on the "managed isolation process", where people quarantine in hotels, will be provided next week she said, adding that there would also be more police checks on arrivals from elsewhere.
"It is clear that there are still too many people coming in and out of our country each day," she told parliament.
"People should be staying at home, unless they have a valid reason to leave. Going on holiday is not a valid reason."
The list of travel exemptions will also be urgently reviewed, she said, to crack down on movements and ensure only those people with exceptional reasons go abroad.
More restrictions will mean further pain for airlines and the travel industry at a time when many companies are struggling after eleven months of the pandemic.
Airlines UK, which represents British Airways, easyJet and others, repeated calls for government help.
"We can only help connect the UK to the world – and deliver the Global Britain agenda that is so important to our future prosperity – if we have a viable airlines sector," said Airlines UK chief executive Tim Alderslade.
Reporting by Andy Bruce and William James, writing by Sarah Young; editing by James Davey
Australian state borders to reopen with zero local virus cases - REUTERS
JANUARY 28, 2021
By Swati Pandey
SYDNEY (Reuters) - Australia's most populous state of New South Wales recorded its 11th day of zero local coronavirus cases on Thursday, allowing neighbouring Queensland state to lift border restrictions while Victoria state also hinted at relaxing travel with Sydney.
Australian states imposed quarantine or hard border restrictions for travellers from New South Wales (NSW) after an outbreak in Sydney in late December, throwing Christmas holiday plans of thousands of Australians into chaos.
The Sydney clusters have now been curbed, giving other states the confidence to reopen borders. Queensland Premier Annastacia Palaszczuk said her state would welcome NSW residents from Feb.1.
"I want to see families and friends reunited," Palaszczuk said in a televised news conference.
"We know how important that New South Wales market is, so for those viewers currently in Sydney and you're looking for an escape, there is no better place than the tropical far north."
The south eastern state of Victoria, which is hosting the Australia Open tennis grand slam, too hinted at changing border settings with Sydney on Friday. The state recorded its 22nd day of zero local cases.
Victoria introduced a permit system for all travellers which allows for areas to be designated as green, orange or red according to their risk.
Travellers from a red zone are not permitted into Victoria while those from orange zone will need to take a coronavirus test within three days of arrival.
"I'd hope to have by the end of tomorrow no red zones in New South Wales, a much larger green zone but there may be some remnants of a couple of areas that remain orange," Victoria Premier Daniel Andrews said.
Australia has reported more than 22,000 local COVID-19 cases and 909 deaths since March.
The country, which closed international borders early in the pandemic and imposed lockdowns and strict social distancing measures, has ranked among the top 10 in a COVID performance index for its successful handling of the disease.
Reporting by Swati Pandey;Editing by Michael Perry
The countries from which arrivals could face a stay in a quarantine hotel - THE TELEGRAPH UK
JANUARY 28, 2021
Plans to force arrivals from dozens of high-risk countries to spend 10 days in a "quarantine hotel" – at their own cost – are expected to be confirmed later today.
The move, which appears to have popular support but is vehemently opposed by the travel industry, comes amid fears over new Covid variants. It will put holidays to Portugal, South America, and large parts of Africa off the cards, and cause heartbreak for tens of thousands of Britons will family and friends overseas. According to one estimate, the move could cost the UK economy £548 million every day.
A list of 22 countries will be unveiled, and is likely to be drawn from the 30 from which travel is already severely restricted. However, four more destinations – the UAE, Kenya, Ethiopia and Nigeria – may also be added.
Portugal will be the most significant country to face the harsh new rules, with around 2.5m Britons visiting each year. However, the addition of the UAE would also throw the travel plans of hundreds of thousands into disarray – some 1.5m people visited the country in 2019, with most heading to Dubai.
Other key destinations that could feature include South Africa, which welcomes around 430,000 Britons annually, Brazil (155,000), Mauritius (140,000), Argentina (125,000), Nigeria (117,000) and Kenya (100,000).
As things stand, arrivals from the rest of the world are still required to show evidence of a negative Covid test, taken in the previous 72 hours, as well as self-isolate at home for 10 days (though this can be cut to as little as five with a second negative test).
The 30 countries from which travel is already restricted
South Africa
DR Congo
Tanzania
Zimbabwe
Botswana
Eswatini
Zambia
Malawi
Namibia
Lesotho
Mozambique
Angola
Mauritius
Seychelles
Portugal
Panama
Cape Verde
Argentina
Brazil
Bolivia
Chile
Colombia
Ecuador
French Guiana
Guyana
Paraguay
Peru
Suriname
Uruguay
Venezuela
Four other countries facing inclusion on the high-risk list
Kenya
Nigeria
Ethiopia
UAE