MARKET NEWS
The Rich To Lose Billions As Lagos Govt Revokes 29 Plots On Elegushi Land In Lekki - NIGERIAN TRIBUNE
JUNE 03, 2020
Some very rich individuals in Lagos State may have lost billions of naira following the decision by the Lagos State government on Tuesday to revoke the planning approval on sections of Elegushi Chieftaincy Family land in the Lekki area of the state totalling 29 plots.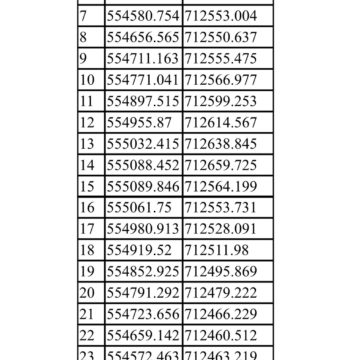 This, according to the state government, is to enable the state to regain some encroachment on Right of Way that is meant for the construction of the proposed regional road and the Fourth Mainland Bridge which is expected to pass through Lekki.
The government, in a statement by the Commissioner for Physical Planning and Urban Development, Dr Idreez Salako, said the revocation was necessitated by the need to remove impediments in the way of the ongoing construction of the Regional Road.
According to the statement, "Regional Road was first conceived by the state government in the Lagos Metropolitan Master Plan (1980-2000) and was retained in the approved Lekki Comprehensive Master Plan of 2013.
"The road is a precursor to the proposed Fourth Mainland Bridge and upon completion, it is expected relieve the ever-busy Lekki-Epe Expressway of traffic gridlocks.
"The part of the Elegushi Chieftaincy Family layout, which falls within 29 coordinates in the 500 hectares approved for the family in the 1991 Lagos Metropolitan Master Plan, was found in the alignment.
"It has been established by the state government that some estates, buildings, structures have encroached on the Right of Way (RoW) of the Regional Road in Lekki axis.
"Recent observations revealed that this very important transportation corridor has been encumbered by physical developments, including shanties, which negate the objectives of which the road was conceived.
"Consequently, take notice that by virtue of Section 21(1) (a) of Lagos State Urban and Regional Planning and Development Law, 2015, I hereby revoke in part, a section of Elegushi Chieftaincy Family Layout that falls within the established coordinates."