Market News
50% Chance of Deal in December, Brexit Secretary Davis Tells Business Leaders - BLOOMBERG
NOVEMBER 14, 2017
By John Follain and Emma Ross-Thomas
May and Davis met European business leaders in Downing Street

Business groups resist efforts to get them to lobby for U.K.
Brexit Talks May Worsen Before Progress: UniCredit
Brexit Secretary David Davis reckons it's as close as 50-50 whether he gets a breakthrough in divorce talks by December, according to European business leaders he briefed at a meeting Monday.
"I asked Davis whether he still thought a deal was possible" by the European Union's December summit, Emma Marcegaglia, head of the BusinessEurope lobby group, said in an interview. "He said there was a 50-50 chance."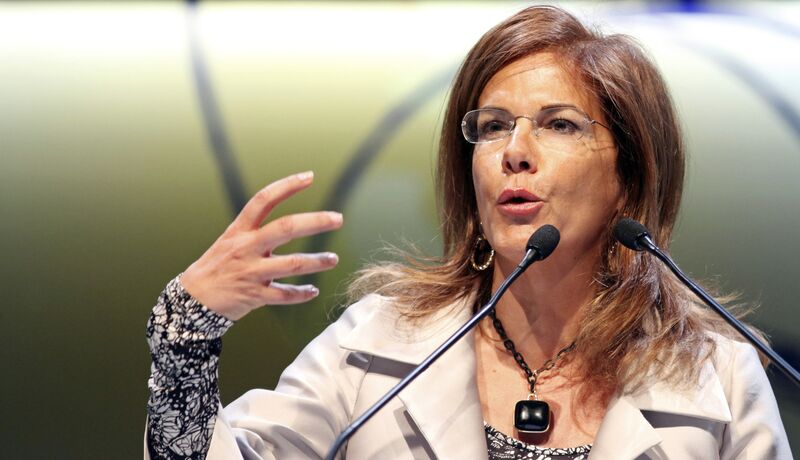 Emma Marcegaglia
Photographer: Alessia Pierdomenico/Bloomberg
Two other European business leaders who attended the meeting also said that the U.K.'s chief negotiator had put the chances of a deal by year-end at 50 percent. A spokesman for the Brexit secretary said in an emailed statement that "this is categorically untrue. David Davis did not say this."
A Bloomberg survey of seven banks found their analysts apparently more optimistic than the Brexit Secretary: It put the odds of an agreement in December at 68 percent. Davis has also been more upbeat in public comments.
Read more: Brexit Repeal Bill Faces Bumpy Parliamentary Ride: QuickTake Q&A
Weighing on any predictions is the fragility of Theresa May's government. The Sunday Times reported that 40 members of parliament were ready to sign letters calling for a confidence vote in her -- eight short of the number needed to trigger a vote.
As the EU Withdrawal Bill returns to the House of Commons on Tuesday, there will be more reminders of her weakness. She has a majority only thanks to Northern Ireland's Democratic Unionists, and is vulnerable to even small rebellions among Conservatives.
Davis on Monday announced a concession, the promise of a final vote on the exit deal. That had been one of the demands from pro-EU lawmakers on both sides. But lawmakers were unimpressed by the take-it-or-leave-it nature of the vote they're being offered and there are hundreds more amendments on the table.
Read more: U.K. Lawmakers to Vote on Brexit, But Will Face Stark Choice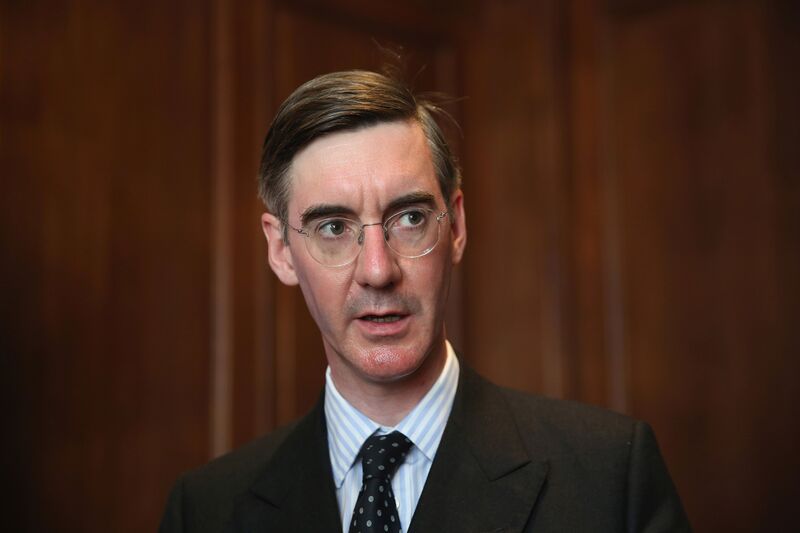 Jacob Rees-Mogg
Photographer: Dan Kitwood/Getty Images
Both sides are putting May under pressure. Jacob Rees-Mogg, a Tory who wants maximum distance from the EU, on Tuesday will call for Chancellor of the Exchequer Philip Hammond to increase his "no deal" Brexit contingency fund to 2 billion pounds ($2.6 billion).
Talks are deadlocked over the contentious divorce bill as the divided U.K. government has been reluctant to accept the EU's demands to make a better offer. The EU has given the Brits two weeks to make more financial concessions, and says it won't let talks move on to the future trading relationship -- or even the transition deal that companies on both sides crave -- until it does so.
As the clock ticks down to Brexit day in March 2019, businesses are making contingency plans, some of which involve relocations and shifting jobs from London.
'Pass the Buck'
EU leaders meet Dec. 14 for a summit and in the run-up to that meeting will decide whether the U.K. has done enough on the divorce issues to move talks along. If December is a bust, EU officials have indicated the next opportunity for a breakthrough will be in March.
That would leave about seven months to hash out a deal before it goes to the European Parliament for approval. For company executives needing to plan ahead that might be too late. They are after transition arrangements that can be spelled out no later than January -- or they lose their value.
May's efforts to convince European companies to lobby their respective governments to seek a rapprochement also fell flat. EU members have remained united in the face of Brexit, and have delegated the issue to chief negotiator Michel Barnier.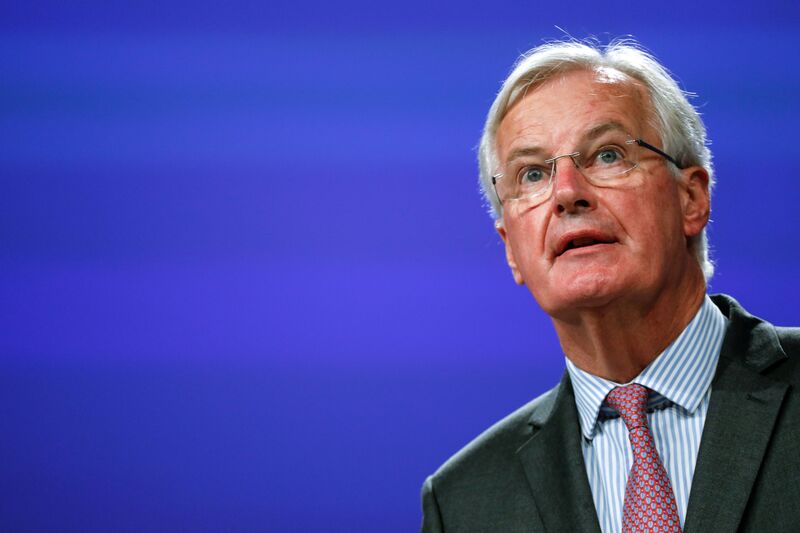 Michel Barnier
Photographer: Dario Pignatelli/Bloomberg
Brexit's Critical Five Weeks: The Key Dates as the Clock Ticks
"May in particular said that we business leaders should express our concerns to the EU governments," Marcegaglia said. "She and Davis are trying to pass the buck, but it's the British government which has to make a move."
The U.K. argues it's made important steps and it's now up to the EU side to respond in kind. But the EU wants a divorce settlement of about 60 billion euros ($70 billion) that includes commitments the U.K. signed up to as a member. The U.K. has only accepted about a third of that, at least in public.
Marcegaglia, 51, is arguably Italy's leading businesswoman. She co-runs the family steel company and was the first woman to head Confindustria, the country's influential employers' body, at a time when Silvio Berlusconi was running the country.
Her job now requires frequent travel to European capitals and regular commuting in and out of Brussels, where she's paying attention to the mood music about where Brexit talks are headed. In London, she also heard the British side of the story.
She appreciated that "they listened to us for more than an hour, they took notes." And she heard that "May said it was also up to the EU to make a proposal."
But in the end her message to the U.K. was clear.
"We told her that the U.K. government should make a move," Marcegaglia said. "I think May and Davis underestimate the fact that there is a negative mood in Europe on Brexit, because the British government is not making proposals."
— With assistance by Robert Hutton, and Rainer Buergin