Travel News
World Cup Ticket Sales Hit 2.45 Million With Three Months to Go - BLOOMBERG
AUGUST 19, 2022
Football fans have so far snapped up 2.45 million tickets to November's World Cup in Doha, according to FIFA, which plans to make 3 million spots available in total.
Close to 521,000 tickets were sold in the most recent phase and group-stage games featuring Brazil proved popular. Residents from the host nation Qatar, and neighbors Saudi Arabia and the United Arab Emirates were among the top buyers, FIFA said.
The World Cup has been billed as an event that will benefit countries across the region, and Qatar Airways has partnered with Gulf carriers to set up match-day shuttle flights between Doha and major Middle Eastern cities.
FIFA plans to start the next phase of ticket sales in September. About 1.2 million fans, roughly half the population of Qatar, are expected to descend upon the tiny Gulf state during the event.
Providing sufficient rooms for visiting fans, teams and tournament staff remains a key challenge for Qatar and organizers have tried everything from cruise ships and desert camps to help ease the accommodation squeeze.
The event is set to start on November 20, a day earlier than planned, following a last-minute change this month.
Londoners Wake to Transit Headaches as Tube Strike Hobbles City - BLOOMBERG
AUGUST 19, 2022
Bloomberg) -- London's subway network largely ground to a halt on Friday as workers went on strike, bringing more disruption to Britain's embattled transport system.
The one-day action falls between national rail walkouts on Thursday and Saturday, and coincides with the start of a two-day protest by bus drivers in west and southwest London. Transport for London, which oversees the subway, known as the Tube, asked commuters to avoid travel if possible.
The National Union of Rail, Maritime and Transport Workers said Tube employees are striking over "attacks to pensions and jobs."
Britain's rail industry has been hit particularly hard by labor tensions as spiraling inflation spurs demands for higher pay, even as the government presses companies to modernize and trim costs to reflect a drop in commuting after the Covid crisis. The ability of many people to work from home may blunt the impact of the Tube strike, as it has previous transport walkouts this year.
There's been little sign of progress toward a resolution of the increasingly rancorous confrontations, raising concern that the sporadic stoppages could keep recurring, undermining the economy.
The RMT has accused Transport Secretary Grant Shapps of blocking a deal to resolve workers' issues. The Department for Transport disputed Shapps's involvement, and said it's up to unions and employers to engage in "meaningful talks" to avoid damaging strike action.
Shapps blamed union chiefs for failing to present settlement offers to their members. "It's time for the union bosses to get out of the way and put the deals on the table," he told Sky News on Friday.
The labor action comes against a worsening economic backdrop. Inflation hit a four-decade high of 10.1% last month, driving up the cost of everything from food to energy and clothing.
The Bank of England expects price growth to top 13% in the coming months, sharpening the pain for consumers whose real wages are falling at a record pace. Consumer confidence fell to a record low this month.
The unrest hasn't been confined to trains and buses. Dockworkers at Felixstowe, the largest UK container port, will stage an eight-day action from Sunday, while 115,000 Royal Mail Plc postal workers begin a series of strikes on Aug. 26. Barristers have staged walkouts in England and Wales and even nurses are planning to hold a strike vote.
Still, there were some bright spots. On Friday, the GMB union said that security staff at Leeds Bradford airport had suspended a three-day strike planned for next week to consider a new pay offer.
(Updates with union deal at Leeds Bradford airport in 11th paragraph.)
Nigerians May Use Togo, Ghana Airports For International Travels As More Airlines Will Suspend Services To Nigeria – Foreign Airlines Association - SAHARA REPORTERS
AUGUST 19, 2022
The group warned that if the money is not repatriated to the companies concerned, the Nigerian economy will suffer.
The President of the Association of Foreign Airlines and Representatives in Nigeria, Kingsley Nwokeoma, has said the Emirates Airlines' suspension of its flights to Nigeria over trapped forex is just the beginning as more international carriers would join soon if nothing was done to address their concerns.
Nwokeoma said this while reacting to the trapped forex of international airlines in Nigeria, which is the major reason Emirates Airlines suspended its flights.
The International Air Transport Association (IATA) had expressed concerns over the decision by the Nigerian government to block foreign airlines from repatriating ticket sales revenue amounting to $450 million (N188.6bn) into their respective countries.
Emirates Airlines, while announcing the suspension of its flights to Nigeria on Thursday stated that it "has tried every avenue to address our ongoing challenges in repatriating funds from Nigeria, and we have made considerable efforts to initiate dialogue with the relevant authorities for their urgent intervention to help find a viable solution."
In his reaction, the President of the Association of Foreign Airlines and Representatives in Nigeria noted that if other countries were like Nigeria, the industry would not have existed as there would be no money for maintenance.
The Punch quoted Nwokeoma as saying, "This is just the beginning. It is over $1 billion dollars that is being held and they (foreign airlines) cannot repatriate it. If other countries are like Nigeria, there will not be any industry because this money is used for maintenance. Even the money used to pay their staff in Nigeria is coming from other climes.
"Aviation industry is all about 100 per cent safety. If there is no money, safety will not be 100 per cent guaranteed. So, it is going to continue. Emirates has kick-started it and I'm sure that you are aware that British Airways has cut flights into Nigeria and that is how it is going to start.
"Just like Emirates did, they will first of all cut their flight into Nigeria and they will look at it holistically again and if it is not working out, then it's not working out. This did not start today. It started over the years and the government is not doing anything."
Speaking further, he said, "Look at it this way, when things were not this bad, what commitment did the government make? Is it now that things are gloomy? So, we hope that we don't have to go to Benin Republic, Togo or Ghana before we can fly out or do our international travels."
He observed that most passengers from Nigeria travelled to Dubai and the Middle East using Emirates Airlines.
"So if they are not coming into Nigeria, it means there is going to be a big vacuum which nobody can fill. It will continue because the airlines will start reducing frequencies," he said.
"I keep asking this question that if other climes are behaving like Nigeria, will there be an aviation sector? The airplanes that come in are not our freight. They have to pay Boeing, they pay AirBus, they pay all these people, they have a payment scheme and where is the money coming from? So, it is an issue."
A few hours after the report of Emirates Airline's suspension of its airlines to Nigeria filtered the air on Thursday, British Airways informed its passengers that it was changing to full fares at any moment.
A notice by the airways quoted by The Punch read, "Good afternoon. Please be informed that information reaching us from BA indicates that the airline is changing to full fares F, J, W and Y any moment from now. Kindly let (us) issue any pending tickets to avoid fare increase."
Explaining the meaning of the notice, Nwokeoma said "It is basically to cover for the dollar loss, but some airlines are doing it already. So, that means air tickets will be more expensive.
"It will be more expensive because it will now be in relationship with the black market rate. So, the F, J, W, Y middle seats will be more expensive."
SaharaReporters earlier reported that IATA described the blockage of $464 million in repatriation money for basically foreign airline companies in July by the Nigerian Government as disappointing.
The group warned that if the money is not repatriated to the companies concerned, the Nigerian economy will suffer.
About two weeks ago, Emirates said that out of these funds, it had about $85 million in Nigeria.
On Monday, the airline cut its 11 weekly frequencies into Murtala Muhammed International Airport, Lagos to seven.
In a statement by its media consultant in Nigeria, the airline alleged that all efforts to repatriate the funds had been futile. It said it was compelled to suspend all flights into the country.
IATA, in a tweet on Thursday, said it is "disappointed that the amount of airline money blocked from repatriation by the #The Nigerian government grew to $464 million in July. #blockedfunds."
"IATA's many warnings that failure to restore timely repatriation will hurt Nigeria with reduced air connectivity are proving true with the withdrawal of @emirates from the market.
"Airlines can't be expected to fly if they can't realize revenue from ticket sales. Loss of connectivity harms the economy, hurts investor confidence, impacts jobs and people's lives," it added.
"The Government of Nigeria needs to prioritize the release funds before more damage is done," IATA said.
Emirates Planned Withdrawal of Services and Fear of Capital Flight - THISDAY
AUGUST 21, 2022
Emirates Airlines' planned suspension of flights to Nigeria beginning from September 1 may trigger similar actions from other foreign carriers until their blocked funds are paid. Chinedu Eze writes that this will erode foreign investment in the country
Last week's announcement by the Middle East mega carrier, Emirates Airlines, to suspend flights to Nigeria has triggered a lot of reactions both within and outside the country and brought to the fore the critical role air transport plays in the economy of any nation.
What prompted Emirates' decision to issue the threat was the over $95 million it could not repatriate from the country due to scarcity of dollars.
Nigeria tops the countries that have failed to allow airlines to repatriate their revenues which have increased from $450 million in June this year to over $600 million by August.
The International Air Transport Association (IATA), which has been calling on governments of the countries involved in the blocked fund to release them to airlines, had warned that Nigeria's failure to do the needful would force airlines to increase their fares to Nigeria and subsequently suspend operations.
As a catalyst to the economy of every nation, airlines bring in investors who spend foreign currency and ensure liquidity. Analysts, therefore, fear that now that the airlines have concluded plans for a gradual withdrawal of service to Nigeria, it will impact the economy of the country.
New Fares
Last week, foreign airlines introduced new fares in their higher inventory, which increases economy tickets to an average of N1 million and business class tickets from N4 million. These airlines include major international carriers like Air France, KLM, Delta Air Lines, Lufthansa, Qatar Airways, Emirates Airlines, and others.
Round trip in later August, as indicated by the airline's sites, indicated that business class could go as high as over N12 million, while the economy could go for over N3 million.
The National Association of Nigeria Travel Agencies (NANTA) has said that Turkish Airlines is still selling tickets in naira, contrary to reports that it has directed otherwise.
All foreign airlines have adopted a system where they sell high inventory tickets in naira, while promotional tickets are sold in dollars.
Some of the airlines, including British Airways, South Africa Airways, Turkish Airlines, and others have indicated to their travel agents that tickets bought from outside Nigeria must be paid in dollars.
The President of NANTA, Susan Akporiaye explained that the airline sells only the highest inventory of tickets in Nigeria and such class of tickets is still available in naira.
She stated that almost all foreign airlines in Nigeria stopped selling lower ticket inventories to reduce the number of their trapped funds in Nigeria, leaving only the highest inventories.
She said airlines' tickets are sold in naira but have to be bought in the airline's offices and further explained that passengers who decide to buy low ticket inventories on the airlines' website, will have to pay with their dollar cards.
"Since airlines in Nigeria stopped sales of lower inventories of tickets, passengers have been forced to buy higher inventories in naira. No airline will force anyone to pay for tickets in dollars because it is against the law of Nigeria. So to cushion the effect of their trapped funds, airlines blocked all low-class inventories. If passengers insist on buying low ticket inventories from the airline's foreign website, then they have to use their dollar cards to buy the tickets. All ticket sales in airlines' offices are done in naira," the NANTA president explained.
Foreign Investment
The NANTA President told THISDAY that what Emirates did was expected and warned that other international airlines like British Airways, Air France, Lufthansa, KLM, Turkish Airlines, and others would withdraw their services unless the federal government holds discussions with them.
She said that airlines are doing business and they ought to repatriate their earnings, but when the revenues are held back and there is no indication they would get their money, the natural reaction as a business is to reduce their flights to mitigate their losses and if there is no hope of getting their money they would pull out their service.
She also warned that if foreign airlines stopped operations in Nigeria it would be severely injurious to Nigeria's economy because it means that foreign currency would stop coming in, foreign investment would stop coming in, and at this critical time in Nigeria's economy, such action would be deleterious to the nation.
"We need foreigners to keep coming because they bring in the needed dollars. If the airlines stopped flying to Nigeria that critical window will be closed. This will hurt our economy. The foreign airlines that bring people into our country provide us with liquidity, the foreign currency we need. So the airlines provide serious economic value to our country and help us get out of the current financial crisis.
"We need every foreign investment we can get. This is not the time to close this window; so government should do everything possible to make the airlines continue to fly to the country. What the federal government should do it to put the airlines on the priority list for the distribution of dollars. Let them have their money and also assure them that their revenues would not be allowed to accumulate to a certain amount before they have it. If they get this assurance, they will calm down," the NANTA President said.
IATA's Position
IATA had earlier warned about the implication of holding back airlines' funds by some countries and stated that this would hurt the economy of those nations because the natural reaction to unprofitability in business is the withdrawal of service.
Reacting to the decision of Emirates to withdraw service to Nigeria, IATA's Regional Vice President for Africa and the Middle East, Kamil Alawadhi, said: "IATA is disappointed that the amount of airline money blocked from repatriation by the Nigerian government grew to $464 million in July. This is airline money and its repatriation is protected by international agreements in which Nigeria participates. IATA's many warnings that failure to restore timely repatriation will hurt Nigeria with reduced air connectivity are proving true with the withdrawal of Emirates from the market. Airlines cannot be expected to fly if they cannot realize the revenue from ticket sales. Loss of air connectivity harms the local economy, hurts investors' confidence, and impacts jobs and people's livelihoods. It's time for the government of Nigeria to prioritise the release of airline funds before more damage is done."
Subtle Blackmail
However, industry stakeholders have excoriated Emirates Airlines over its decision to suspend its operations in Nigeria from September 1, 2022, saying that it is a subtle pressure on the government to release unavailable dollars.
The industry observers said that the reason why the Central Bank of Nigeria (CBN) has been unable to pay the blocked fund was that government does not have money, and the blocked fund has been a challenge in Nigeria since 2015.
They also observed that while the airline singled out Nigeria, other countries have been unable to allow airlines to have this fund, adding that there is a global economic meltdown, which is exacerbated by the Russia-Ukraine war.
"Please do not succumb to the blackmail of Emirates and their sponsors from within. The country cannot and will not manufacture dollars for them to repatriate their so-called over $80 million in Nigeria. When they were competing devilishly to outdo an indigenous, the only airline doing direct flights to Dubai, didn't they know of the dollar situation here before embarking on having multiple frequencies into Nigeria? They do two flights out of Lagos daily and one out of Abuja daily, bringing the total to three daily flights into Nigeria and 21 flights every week," said one of the stakeholders, who also remarked that at the time the airline increased its frequency, there was no passenger traffic to justify it.
"Once they heard a Nigerian airline was about to start flying to Dubai, they applied to increase the Lagos frequency to three flights daily, just to stifle the airline out and dominate the route. They didn't need all these flights but they increased frequency to stifle competition. Nigerians are even angry at the figures they are publishing; they feel having been ripped off by Emirates," a Nigerian airline executive said.
The blocked fund has been an issue with Nigeria since the country faced economic challenges, especially since 2015. In 2016, foreign airlines faced difficulty repatriating their revenue, which forced United Airlines and Iberia to leave Nigeria.
Since then airlines operating in Nigeria have faced the problem of repatriating their earnings.
The NANTA President had advised the government to prioritise airline funds and ensure that when the monies accrue they are repatriated, but signals from the government indicate that it would not be easy, as Nigeria's economy continues to constrict due to dwindling foreign earnings.
UK Travel Chaos Stretches Into Weekend With National Rail Strike - BLOOMBERG
AUGUST 21, 2022
(Bloomberg) --
Disruptions to Britain's transport system extended into the weekend as train workers seeking to preserve jobs and earn higher pay hold another nationwide walkout.
The latest action comes a day after London's subway network ground to a halt as its workers went on strike, and follows an earlier stoppage by train staff on Thursday.
Only about 20% of Britain's rail network was scheduled to be open on Saturday, with a skeletal service running between 7:30 a.m. and 6:30 p.m., according to Network Rail, which manages the UK's stations and tracks. More disruption is expected on Sunday as a knock-on effect from the walkout, the group said on its website.
The labor actions come against a worsening economic backdrop, with inflation at a four-decade high driving up the cost of everything from food to energy and clothing. The Bank of England expects price growth to top 13% in the coming months, while real wages are falling at a record pace.
Britain's rail industry has been hit particularly hard. Even as inflation soars, the government is pressing companies to scale back costs to reflect lower ridership after the Covid crisis. Further transport upheaval is due Sunday, when dockworkers at Felixstowe, the largest UK container port, start an eight-day strike.
There's been little sign of progress toward a resolution of the rail disputes, raising concern they will drag on, undermining the economy.
The National Union of Rail, Maritime and Transport Workers, which organized the train and Tube strikes, along with the Transport Salaried Staffs' Association, has accused Transport Secretary Grant Shapps of blocking a deal to resolve workers' issues.
"I'll be talking to senior executives in the industry all through next week trying to create solutions to these problems and then we'll decide whether we need to take more industrial action but I've got to say that it's very likely given the gap between us at this time," RMT General Secretary Mick Lynch told BBC Breakfast on Saturday.
Shapps in turn blamed union chiefs for failing to present settlement offers to members. "It's time for the union bosses to get out of the way and put the deals on the table," Sky News reported on Friday, citing the transport secretary.
Labor unrest has spilled over into other industries as well. Some 115,000 Royal Mail Plc postal workers begin a series of strikes on Aug. 26. Barristers have staged walkouts in England and Wales, and even nurses are planning to hold a strike vote.
(Updates with RMT general secretary in 8th paragraph)
Aviation group knocks FG over trapped forex - PUNCH
AUGUST 21, 2022
The Aviation Safety Round Table Initiative has expressed displeasure over the way the Federal Government is handling the accumulated funds of foreign airlines in the country.
In a statement issued on Friday, the ART said,
"The Aviation Safety Round Table Initiative (ART) is dismayed by the appalling handling of the accumulated foreign airline funds trapped in our banks, due to the non-allocation of forex to these airlines.
"In all Bilateral Air Services Agreement, an Article in the agreement – transfer of earnings – clearly states that each designated airline shall have the right to convert and remit to its country on demand, local revenues in excess of sums locally disbursed. Conversion and remittance shall be permitted without delay in accordance with the prevailing foreign exchange regulations.
"International trade is binded by agreements which are sacrosanct and respected. Nigeria cannot do otherwise if we crave the attention of investors in our industry.
"It's important to state that foreign airlines sold these tickets at the official IATA rate and cannot be expected to go the parallel market to source, convert and remit as opined in some quarters, the central bank should do the needful as enshrined in the BASA agreements.
"These funds should have been remitted at the official rate on date of Sale immediately the Airlines get clearance after paying all the local obligations including taxes.
"The damage that our action has done to the Nigerian image as an investment-friendly nation is far-reaching, while the citizenry is faced with high fares, reduced capacity and limited travelling options, which will worsen if we continue on this trajectory.
"We found ourselves in this unenviable situation because we lack capacity to compete, which would have reduced the remittance volume.
"The unborn Air Nigeria cannot produce this capacity, irrespective of the funds allocated, but by an aggregated process of developing our industry to produce vibrant flag carriers that will be courted for commercial partnerships which is the purveyor for successful international flight operations.
"We are also of the opinion that to kick start this process, a functional and credible data gathering methodology for the industry is a necessity. We cannot continue to blow hot air without verifiable data."
Lagos Airport Records Low Passenger Turnout As Return Tickets Hit N250,000 - LEADERSHIP
AUGUST 21, 2022
...Businesses, others revert to online meetings
by Yusuf Babalola
Passengers are shunning air travels while companies, organisation and Associations are reverting to online meetings instead of physical meetings and traveling due to the increase in the price of aviation fuel, also known as, Jet A1.
The hike in Jet A1 has made airline tickets go up with passengers paying more than N250,000 for a return Lagos-Abuja ticket; while Lagos-Kano return is between N200,000 and N300,000 depending on the time of booking and the Airline.
LEADERSHIP gathered that Jet A1 had reached over N903 per litre in some states in the Northern parts of the country as at Wednesday, thereby, making air travel very expensive and above the middle class.
According to leading airline operator, Jet A1 sold for N880 per litre in Kano while it sold for N780 in Abuja and N740 in Lagos.
However, according to a document made available to LEADERSHIP, it was gathered that flights arrival and departure had slowed down at the terminal 2 of the Muritala Muhammed Airport (MMA2), Lagos.
It was gathered that while the terminal recorded 187 flight departures in the first week of July 2022, the terminal recorded a lower figure of 172 in the first week of August. Also, arrivals dropped from 225 that was recorded in July to 140 in August, thereby, confirming aviation's stakeholders fear of drop in flight due to hight cost of ticket that was influenced by hike in aviation fuel, foreign exchange and other operating cost.
This increment in price of Jet-A1, according to airline operators, has eaten up their profit, thereby, making profitability very slim, as well as, passengers seeking alternative to air transportation. For instance, a return ticket on Max Air, Jos to Lagos goes for N280,000 and return ticket Portharcourt to Kano goes for N306,000.
Lagos To Katsina goes for N148,000 while return ticket Abuja to Lagos is between N148,000 to N155,000. Kaduna to Lagos flight on Azman Air is between N150, 000 to N170,000 while return ticket Maiduguri to Abuja for same day is N140,000 and Abuja to Birnin Kebbi goes for N150,000. Abuja-Kano flight on Max Air is between N90,000 and N130,000; while it is between N74,000 and N80,000 on Air Peace. Also on Max Air, Abuja-Maiduguri is N90,000 and Lagos-Kaduna on Azman Air for a Wednesday flight, N130,000.
A one-way Lagos-Abuja fare is now N80,000 and could be as high as N150,000 if the travel date is in 24 hours. Air Peace return ticket from Abuja-Kano is between N140,000 and N160,000 and one-way, N78,000.
A return from Abuja-Gombe is N150,000 and one-way, N75,000. For Abuja-Port Harcourt, a one-way ticket is N100,000; Abuja-Lagos, between N75,000 and N100,000. Air Peace flight from Lagos to Enugu for Thursday (today) showed that it costs N150,000 for a one-way ticket.
LEADERSHIP investigation, however, showed that the increase in the price of Jet A1 has made fuel constitute 70 per cent of airlines operating cost as against 40 per cent before the global energy crisis. Also, the aviation fuel recorded a price hike of 268 per cent between January 2022 and April 2022, moving from N190 to between N750 to N900 in six months and this has made domestic airline carriers in Nigeria threaten to shutdown their operations, citing rising jet fuel costs and the increasing cost of operation.
The stakeholders, in a separate chat with LEADERSHIP, however feared that the aviation sector may shutdown in the next few years if the increase in price, aviation fuel and high exchange rate are not arrested.
Speaking to LEADERSHIP, the director Research, Zenith Travel Consult, Olumide Ohunayo, said commercial airline operators have started cutting down on schedules because the nation's airports are empty and being deserted by passengers due to price hike. According to him, passengers have, as well, reacted to increase in price and cutdown on air travelling by either embracing technology or other means of transportation.
He said, "patronage is a bit low now because ticket price is not coming down. It is increasing daily and this is because aviation fuel is about N903 and we are in the summer, the Russia Ukraine crisis that led to sanctions which haven't been lifted leading to fuel crisis and we still have the naira exchange rate to dollar that hasn't hasn't shown any hope of reducing . "We have still not meet credit obligation to foreign airlines about the trapped funds to airlines so we have issue that make us feel any favourable cost to Nigeria due to all these factors.
And since it's not refined in Nigeria we can't eliminate the exchange rate" "Now, the airports are empty, airlines are reducing schedules and aircraft size. This is a reflection of the dwindling numbers of passengers at the nation's airports which the airlines are reacting to inother not to have some loses and we know that airline like Airpeace has just stopped Johannesburg routes and foreign airlines are also reducing flights and giving strong conditions that tickets not originating from Nigeria can no more be sold in Nigeria so all this hard positions of the airline are based on how they can survive this harsh operating environment led by fuel prices and increasing loss of the naira."
Speaking on what to bring patronage to the airports, Ohunayo, said, "What we can do is to encourage the passengers by showing empathy and explain that prices are conditions of oil markets and assured them safety will always be the priority.
Passengers have reacted to the new prices and flight has dropped. What we can only do is that we have to also see how we can keep some of those routes alive and not shutting them down completely for who want to fly for important meetings because instead of having conferences out of their destinations, organizations are reverting to zoom meeting that was on during COVID-19. This is a difficult time for the industry.
"Again, we can look at how the agencies can help with charges during this period, even surcharges on Jet A1 can be removed so that ticket can come down. These are ways to encourage more people to come back to the airports and probably there will be fare drop and possible promo from the airlines. On his part, the former military commandant, Murtala Muhammed International Airport, Lagos, Group Capt John Ojikutu (rtd), said price will continue to go up until Nigeria start refining these products locally. According to him, in the 90's, aviation fuel were refined locally and were transported through the pipelines while exchange rate was about N80 to a dollar.
He, however, said until Nigeria start refining locally and foreign exchange hike go down because aviation business are done in foreign currency, the industry will continue to witness increase in price and may shutdown. He said, "In the 90's when price was down, We are transporting fuel from mosimi through pipelines and not with tankers.
The price cannot go down because if the dollar has been increasing from N80 in 2000 to what it is today and the refinery not working how do we bring down the price?" He asked rherorically. He stated further, "the component of commercial aviation anywhere in the world especially in Nigeria is in dollar so, if we cannot change all these components, there is nothing we can do.
Also, let me say this 50 to 70 percent of people traveling are government and corporate officials and that are the ones buying tickets because very few people use their money to pay for tickets so let's assume that the traveling public are generally 5 million and paying N50,000, if price is increased to N100, 000, passengers will drop by 40 or 50 per cent of that figure.
"The airline operators are not losing anything interms of earning but possibly losing to hike in fuel price and the only way to address fuel is to refine fuel in this country. That's the only way out but if we are still bringing fuel into this country under same condition, we are not moving anywhere and am worried that the industry can collapse in next two or three years," he concluded.
Nigeria Flight Ticket Prices Rise To Record High As Fuel Cost Continues To Soar - simply flying
AUGUST 22, 2022
The cost of flying in the West African country of Nigeria is soaring.
An increase in the cost of aviation fuel has led to an all-time high in the price of flight tickets for Africa's biggest economy, something Nigeria has never experienced in the history of its aviation industry. The worst part is that airline operators have no solution in sight and prices only continue to rise. They are currently pleading with the government to intervene lest the economy gets blown by a tsunami of multiple shutdowns.
Steep flight costs
As of Thursday, August 18, an Airmax Jos to Lagos return ticket was N280,000 ($672), Port Harcourt to Kano N306,000 ($734), Lagos to Katsina N148,000 ($355), and Abuja to Lagos prices fall between N148,000-N155,000 ($355-$372). Abuja to Kano tickets ranges between N74,000 ($178) and N100,000 ($240). Lagos to Abuja return tickets cost N200,000 ($480), Lagos to Kanu are N150,000 ($360)-N200,000 ($480), depending on the booking time and the airline used.
Air peace's return ticket from Abuja-Kano is between N140,000 ($336) and N160,000 ($384). A one-way ticket for the same flight is about N78,000 ($187). A one-way ticket from Lagos to Enugu costs N150,000 ($360). These ticket prices represent what is by far the highest flying cost the country has had in its entire history.
Kenneth Iwelumo via Wikimedia Commons
The sharp rise in flight ticket prices can be attributed to the soaring costs of aviation fuel. The cost of JET A1 has shot up from N200 per liter ($0.48) last year to a high, so far, this year of N903 ($2) per liter. The fuel is not only expensive but also scarce. Nigeria only exports crude oil and depends solely on the importation of refined oil.
The Russia-Ukraine war has disrupted the supply of this refined product, and that has led to a current cost of operation that has made it almost impossible for some airline companies to survive. Indeed, some have sadly had to close shop. Aero Contractors, which is the oldest airline in Nigeria, has suspended flights indefinitely since mid-July. Dana Air, on the other hand, had its license suspended due to operational inflation.
More airlines at risk of closure
Aviation experts continue to worry that if this trend is not arrested, the whole industry may collapse. One such industry pundit, Goddy Ike, predicted that many more airlines could close.
"Government must immediately license companies and individuals…who can import these (fuel) products at fair prices and have them readily available in Nigeria so that airlines will…bring down the cost of flying."
Ike said there is no other way the Nigerian government will rectify this situation if jet fuel is still imported and the aviation companies depend only on that.
The Nigerian Naira has also depreciated, which puts the entire economy at a disadvantage in terms of foreign exchange. Airlines will have to part with huge amounts of the Nigerian currency to procure JET A1, and this further reduces the profit margin. Other experts have actually reported that the airline business is no longer creditworthy and most companies are on the verge of suspending service.
Air Peace has already suspended its flights to Johannesburg, South Africa, amid problems for passengers in obtaining timely visas to visit the country. Allen Onyema, the CEO of Air peace said they were no longer getting sufficient passengers, making flights to and from South Africa impossible to operate. He concluded by saying this problem needs a joint effort from all stakeholders in the sector. Letting airline operators struggle alone to remain in business will only lead to more failures, which will affect the entire economy in so many ways.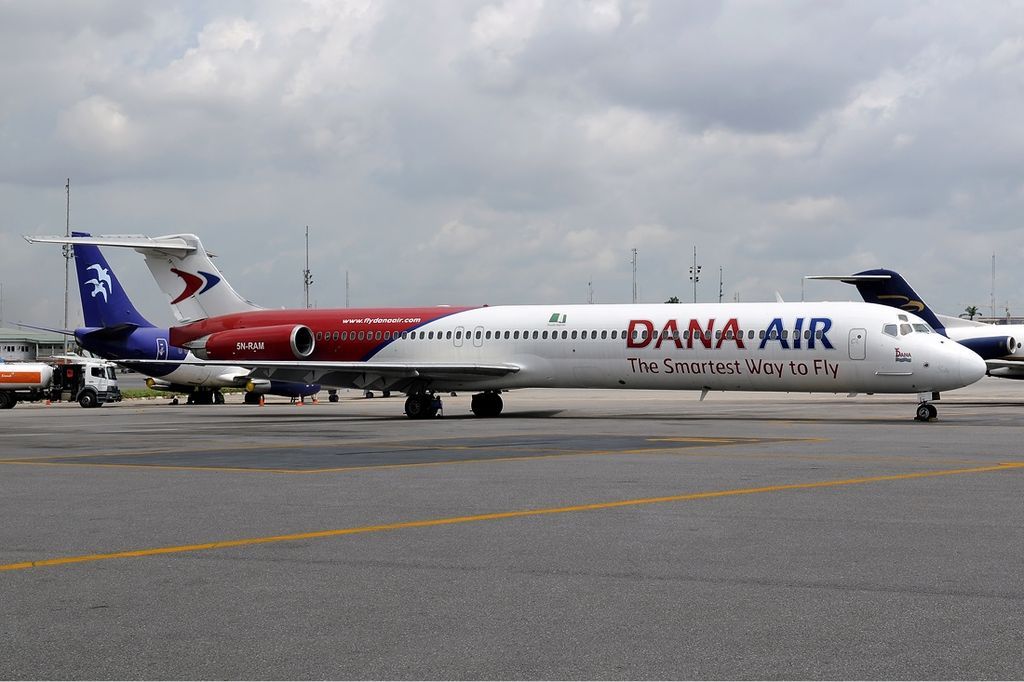 Student finance basics and ways to cut costs at university - YAHOO FINANCE
AUGUST 22, 2022
It's tempting to think that once you've passed your A-Levels and got into university, the hard work is done. However, with prices rising so alarmingly, it's worth arming yourself with all the money tips you need to make the best start in your adult life.
With the start of the university year approaching, you still have a few weeks to get the student finance basics sorted.
Here are seven money basics all students should be aware of:
1. Move money from your maintenance loan out of your account on day one
If you get this loan, you'll be paid in just three instalments each year, so there's a real risk of accidental overspending.
Some people immediately transfer enough money for bills and rent into a separate account, so they're never tempted to dip into cash meant for the essentials.
2. Face the boredom of a budget
It may feel like a chore, but take the time to complete a budget planner, so you can plan for everything you need to spend.
It's incredibly difficult to know what costs you will face when you're starting out, which is where some help from parents can come in handy.
3. Understand your overdraft
It's worth picking an account with as big a 0% overdraft as possible.
However, you need to be really clear what this is for.
Don't put it in the same bracket as your student loan, and don't think of this as money you can spend on whatever you like.
This is for essential purchases if your budgeting goes wrong — and you can never afford to go over your agreed limit.
When you graduate, you'll have to pay it off as quickly as possible or you'll end up being charged sky-high interest rates — so this money isn't free forever.
4. Be careful about credit cards
Your bank may well try to sell you one, and the minimum repayments will make it look like an easy way to afford what you want.
However, if you're not paying it off, you'll be racking up major interest charges, and it will all have to be paid back eventually.
If you're not earning, this is going to give you a real mountain to climb.
5. Dodge store cards
They're horrendously expensive, and even if you sign up to one for a discount, you can easily be tempted to spend more than you can afford on things you don't need.
6. Take buy-now-pay-later seriously.
It might feel like a free way to spread the cost, but it's debt.
If you use it, you need to understand exactly how much you're borrowing, and the total of all your repayments.
You also need to appreciate the consequences of missing payments — which in some cases will go on your credit record.
Like with any debt, think before you buy. If you don't really need it right now, you shouldn't be borrowing to pay for it.
7. Don't forget tax
Check your council tax bill — students don't have to pay, so if you're a full-time student living with other students, you shouldn't have to pay any council tax at all.
If you're working, make sure you're paying the right income tax too. If you're earning less than £12,570 a year, you shouldn't be paying it, so check your payslip.
10 ways to cut your costs as prices rise
1. Make sure you sign up for everything you need, and nothing you don't.
If you're covering your mobile phone bill, broadband and media packages for the first time, think carefully about what you need.
Don't let the salesperson foist extra services on you, but don't scrimp either because when it comes to your mobile, going over your allowances is expensive.
2. Get student discounts
Sign up to sites like Unidays and Student Beans for online discounts.
Then ask in store and check any website whenever you buy. A huge number of brands offer cheaper deals for students — including Apple (AAPL), Amazon (AMZN) and Spotify (SPOT).
3. Consider investing in discount cards
Among the most valuable are the NUS Extra Card and the Young Persons Railcard.
Some parents send their kids to university with both, and right now you can buy the railcard, which gives you a third off rail fares, with just £10 of Tesco (TSCO.L) Clubcard Points.
4. Take advantages of freebies
One of the best is Microsoft (MSFT) software, which is free for students.
But there are also lots of online communities dedicated to tracking down free stuff and letting people know about it — from Money Saving Expert to Save the Student, and HotUKDeals.
5. Build cheap or free habits with your friends
Nights out are hugely expensive, so rather than feeling you need to spend in order to see your friends, plan regular evenings in together or free activities.
6. Learn to cook before you go
Learn at least a few dishes. It's by far the cheapest way to feed yourself.
7. Sign up for supermarket reward cards
These offer points and some big discounts. When it comes to spending the points, you might need the money off your supermarket shopping, but if you spend with "partners" you can get up to three times as much value.
8. Don't be wedded to premium brands
And don't just buy what your parents do. Supermarket own brands and budget ranges are a fraction of the price.
9. Shop for food in the evening
Check when your local supermarket puts out the yellow sticker bargains, when prices are slashed to clear.
Ogun Cargo Airport To Accommodate Commercial Flights – Abiodun - DAILY TRUST
AUGUST 22, 2022
Ogun State Governor Dapo Abiodun has said the ongoing Gateway Agro Cargo Airport, Ilishan Remo, will run commercial flights when completed.
Abiodun made this known at an interactive meeting with leaders of community development councils and associations in all the 20 LGAs, held in his office at Oke-Mosan, Abeokuta.
The governor disclosed that some airlines have shown interest in operating commercial flights at the airport, which will boost the economy of the state.
"Work is ongoing at our cargo airport at Ilisan-Remo. I want to inform you that the Nigeria Air Force and the Nigerian Customs Service have written to me that they would like to have their operational bases at the airport when it is ready.
"Not only that, some commercial airlines operating in the country have also shown interest in the airport. That means, by the grace of God, when the airport starts operations this December, people in Ogun State will have the opportunity to board their flights from there to anywhere they want to go, rather than going to Lagos," he said.
The governor explained that his administration's decision to build the airport was to ensure that the state benefits from being the industrial hub of the country as well as the numerous value chains that come from such a gigantic project.