Travel News
Reps Call For Construction Of Rail Line In Lekki Trade Zone To Avoid Gridlock - DAILY TRUST
AUGUST 24, 2022
BY Faruk Shuaibu
The House of Representatives Committee on Commerce has called for the urgent need to construct a rail line through the Lekki Free Trade Zone to avoid the traffic gridlock associated with the Apapa Port.
The deputy chairman of the committee, Hon. Richard Gbande, during an inspection of the Lagos Free Zone, Lekki Free Zone, and the Dangote Free Trade Zone Enterprises, described the Lekki FTZ as the country's new economic powerhouse harbouring 25 billion US dollar investment.
In a statement by the Head, Corporate Communications, NEPZA, Martins Odeh, Gbande said the concept of free trade zone has revolutionised the development of the Lekki axis of Lagos once considered as an undeveloped peninsular.
He noted that the government's relentless efforts in trying to diversify the economy has resulted in the development of the Lekki Quadrant which would undoubtedly become the country's new economic powerhouse.
5 Airlines Relocate To New Lagos Airport Terminal Sept. 1 – FG - DAILY TRUST
AUGUST 24, 2022
The federal government yesterday said that the newly commissioned terminal two of the Murtala Muhammed International Airport (MMIA), Lagos, has created over 10,000 direct and indirect jobs.
Minister of Information and Culture, Alhaji Lai Mohammed, disclosed this during a tour of the new terminal which he said would complement the old terminal built 40 years ago.
He spoke just as it emerged that five more airlines would relocate to the new terminal more than five months after the commissioning.
The minister was accompanied on the tour by the Managing Director of the Federal Airports Authority of Nigeria (FAAN), Capt. Rabiu Yadudu, the Director-General of the Nigerian Civil Aviation Authority (NCAA), Capt. Musa Nuhu, and other officials of the ministry.
The terminal which was commissioned in March 2022 by President Muhammadu Buhari is one of the four terminals built with a concessionary loan from the China Exim Bank.
The minister who allayed fears over the repayment of the loans also urged Nigerians to pay their tax regularly to expand the tax to GDP ratio which he said is very low.
He said, "When loans are used and invested in infrastructure such as this, then it means the loans are wisely used. The major problem is that the tax to GDP ratio is so low because most Nigerians don't pay tax. So I want to appeal to Nigerians to help government in paying their taxes, then there will be a reduction in the deficit that we are experiencing."
The terminal, the minister stated, has state-of-the-art facilities and fittings with the capacity to process 14 million passengers per annum, adding that the new terminal would not replace the old terminal; rather it would complement it as a provision has been made for passengers to link the two terminals.
He said, "I was here 40 years ago when the first terminal was commissioned. There is a time between the commissioning of an airport and when the airport becomes operational. You know aviation is unforgiving of any mistake.
"The new international terminal is not to replace the old one but to complement it. It is gradual, and very soon this airport will be very busy. You can see that terminals are not used only by airlines. We have restaurant operators, banks, foreign exchange operators etc. and you have to screen people over and over again before it becomes operational."
'5 airlines to relocate to new terminal'
The FAAN managing director in his remarks said five airlines would relocate to the new terminal by September 1, adding that gradually other airlines would move.
He stated that a lot of system integration is ongoing to make the relocation of more airlines seamless and hassle-free.
Yadudu further disclosed that the plan to expand the ramp of the terminal to accommodate more aircraft is ongoing.
Home prices fell for the first time in 3 years last month – and it was the biggest decline since 2011 - CNBC
AUGUST 24, 2022
Home prices declined 0.77% from June to July, the first monthly fall in nearly three years, according to Black Knight, a mortgage software, data and analytics firm.
While the drop may seem small, it is the largest single-month decline in prices since January 2011. It is also the second-worst July performance dating back to 1991, behind the 0.9% decline in July 2010, during the Great Recession.
The sharp and fast rise in mortgage rates this year caused an already pricey housing market to become even less affordable. Home prices rose sharply during the first years of the Covid pandemic because demand was incredibly strong, supply historically weak and mortgage rates set more than a dozen record lows.
Now, housing affordability is at its lowest level in 30 years. It requires 32.7% of the median household income to purchase the average home using a 20% down payment on a 30-year mortgage, according to Black Knight. That is about 13 percentage points more than it did entering the pandemic and significantly more than both the years before and after the Great Recession. The 25-year average is 23.5%.
"We've been advising for quite some time that the dynamic between interest rates, housing inventory and home prices was untenable from an affordability perspective, and at some point, something would have to give," said Andy Walden, vice president of enterprise research and strategy at Black Knight.
"We're now seeing exactly that, with July's data providing clear evidence of a significant inflection point in the market," he added. "Further price corrections are likely on the horizon as we move into what are typically more neutral seasonal months for the housing market."
Prices historically rise on average 0.4% between June and July, because the market is heavily weighted toward families buying larger, more expensive homes. Families like to move during the summer, when school is out.
Even during the Great Recession home prices typically rose marginally from March through May, due to the seasonality of the market. All the price declines during that era happened in the months from July through February.
Some local markets are seeing even steeper declines over the last few months. San Jose, California, saw the largest, with home prices now down 10% in recent months, followed by Seattle (-7.7%), San Francisco (-7.4%), San Diego (-5.6%), Los Angeles (-4.3%) and Denver (-4.2%).
Home prices were still 14.3% higher in July compared with July 2021, which is more than three times the historical annual price growth, but the majority of that growth took place over the first five months of 2022, before the big spike in mortgage interest rates.
The average rate on the popular 30-year fixed mortgage began this year right around 3%, according to Mortgage News Daily. It climbed slowly month to month, pulling back slightly in May but then shot more dramatically to just over 6% in June. It is now hovering around 5.75%.
Domestic Airline Operators Accuse Foreign Carriers of Ripping Off Nigerians With Outrageous Fares - THISDAY
AUGUST 25, 2022
By Chinedu Eze
The Airline Operators of Nigeria (AON) has accused foreign carriers operating in Nigeria of charging fares at prevalent parallel market foreign exchange naira to dollar rate and at the same time want to blackmail the Central Bank of Nigeria (CBN) to exchange their revenue at the official market rate.
Speaking on Arise News Channel's 'The Morning Show,' spokesman of AON, who is also the Chairman/CEO of United Nigeria Airlines, Prof Obiora Okonkwo said the CBN had indicated that there is scarcity of foreign exchange, urging foreign airlines to source for the greenback where domestic airlines also source theirs.
Presently, an economy ticket for a Lagos-London flight is between N1.2 million to N1.4 million. But earlier this year, the air fare was about N400, 000. Also, a one-way business ticket now goes for about N4 million, while return flight ticket is about N7 million.
Okonkwo said: "Domestic airlines source their dollars from the parallel market. If local airlines can do that, foreign airlines should also do that. They can go to other sources to also obtain their dollars. The CBN is already helping the airlines.
"Last two weeks there was huge money made available to foreign airlines, especially Emirates. We need this money. Manufacturers are getting very little foreign exchange as well. Nobody said foreign airlines can't take their money out because their money is not confiscated.
"We understand what the International Air Transport Association (IATA) is saying. It has to protect member airlines, including our own airlines. We frown at the situation whereby you send desk officers of these airlines to go and negotiate with CBN.
"The foreign airlines can negotiate to pay their bills in naira to oil marketers and ground operation service providers, then they can use other sources of foreign exchange like Investors and Exporters' window to obtain foreign exchange."
Okonkwo however said there was no rivalry between Nigerian airlines and foreign carriers, just as he stressed the need to clarify misinformation in the media, emphasising the funds of the foreign airlines were never withheld by the CBN as some media reports had indicated. This, he said was aimed tarnishing Nigeria's image globally.
He insisted that foreign airlines have adjusted their tickets, which have gone so high and more than double the fares charged travellers in other African countries such as Ghana, Ivory Coast and others.
According to Okonkwo, "airlines fix fares; IATA does not fix fares for airlines."
He urged the federal government to step in and find out why the airlines charge Nigerian travellers higher fares compared to other countries in the continent, saying the AON would not want the foreign carriers to exploit Nigerian travellers.
"Everyone knows that foreign airlines charge exorbitant fares in Nigeria. I want the high fares to be part of the agenda government will look into. Government should review the Bilateral Air Service Agreement (BASA) with these countries and adopt the principle of reciprocity.
"If Air Peace is operating to UK, the fare will be around N500, 000 but foreign airlines are charging N1.4 million for six hours flight from Lagos to London," he said.
Okonkwo stressed the need to support indigenous operators, saying "if they are operating international destinations the exploitation of Nigerian travellers would be curtailed and the huge amount of money repatriated from Nigeria will reduce because domestic airlines will keep the money earned in the country."
Speaking in the same interview, the Managing Director, Flight and Logistics Solutions, Amos Akpan, said Nigeria signed BASA agreement with other countries and part of the agreement was that airlines could repatriate their earnings from Nigeria with exchange rate fixed by the CBN.
He said there was evidence that the airlines had made all their payments, including charges, taxes and services so they have to repatriate their revenue to fund their operations.
"Although this is not an issue limited to Nigeria because the global economy is diminishing, but this does not mean that Nigeria should not abide by the agreement it signed with these countries in BASA.
"I hope that government should meet with these airlines and assure them that they will be able to repatriate their money," Akpan said.
He also acknowledged that there had not been equity and fairness in the BASA Nigeria signed with many countries, noting that many of such agreements were skewed in favour of international operators. He recalled that Emirates was given 21 frequencies to Nigeria but Air Peace and Nigeria had to battle to get three weekly flights to Dubai.
"British Airways operates 14 flights a week from Nigeria, but no Nigerian airlines reciprocates and flies to UK. Air Peace was not allowed to fly to London. Our government facilitates foreign airlines to fly to other airports in addition to Lagos, but ideally if they fly to Lagos or Abuja, Nigerian carriers should distribute their passengers to other airports in the country.
"If this is not resolved it will continue to create friction in the industry. The Ministry of Aviation should drive the process to protect our airlines. The federal government has already given waiver on VAT and aircraft spares to Nigerian airlines," he said.
London house prices forecast to fall 12pc as interest rates surge - THE TELEGRAPH
AUGUST 25, 2022
London house prices will fall by 12pc over the next two years as buyers in the country's most expensive market are hammered by the cost of living crisis and surging interest rates, according to new research.
Home values in the capital will drop nearly twice as far as in the rest of the country, which will see an average price fall of 7pc by the end of 2024, according to Capital Economics.
London house prices will fall by 8pc in 2023 and by a further 4pc in 2024, it forecast, meaning the average £538,000 London property will lose £65,560 in value.
The capital will be worse hit than the rest of the country because homes are so much more unaffordable in relation to earnings. This means buyers are much more heavily reliant on the mortgage market and are therefore most exposed to rising interest rates.
In the South East, the second most unaffordable region in the country, property prices will fall by 9pc over the next two years – equivalent to a £35,190 reduction in the price of the average property.
The South West and the East of England will each suffer house price falls of 6.5pc.
Andrew Wishart, of the forecaster, said: "Areas where house prices are highest relative to incomes are most vulnerable. London and the South East are therefore likely to see the largest falls and the North and Wales the smallest."
The Bank of England has made six consecutive interest rate rises since December, bringing the Bank Rate to 1.75pc and triggering the fastest rise in mortgage rates since at least 1995. Further rate rises are in the pipeline, with financial markets pricing in a Bank Rate peak of 3.5pc in early 2023.
Soaring mortgage costs will push would-be first-time buyers out of the market and prevent homeowners from making onward moves. The ensuing slump in sentiment will deter even cash buyers, Mr Wishart said.
He added: "Housing market activity will therefore slump in 2023 to its lowest level in over a decade."
But one market will be largely immune. The wealthy buyers who purchase in the capital's priciest postcodes are much less exposed to rising mortgage rates and London's affordability crunch as they are typically part of the global super-rich.
Capital Economics has forecast only a 2pc drop in prime central London next year, followed by a 1pc rise in 2024.
Andrew Burrell, of the firm, said that pent-up demand from international buyers, who were largely absent during the pandemic but are returning to chase the currency play of a weak pound, will further underpin the PCL market.
Nigeria Wants To Address Foreign Airlines' Trapped Funds - SIMPLY FLYING
AUGUST 25, 2022
A government minister has said that Nigeria is working on resolving the issue of blocked funds..
Nigeria's Minister of Information and Culture, Lai Mohammed, has said that his Government is working on resolving the issue of funds belonging to international airlines that are trapped in the country.
The remarks came at the start of this week while touring the new terminal of Murtala Muhammad International Airport in Lagos. This infrastructural project, funded thanks to a bilateral agreement with China, will greatly expand the capacity of the airport.
The minister said:
"On the trapped funds, I can tell you that the relevant authorities are working hard on that issue."
However, no further information was provided. It remains unclear what the Government is going to do to resolve an issue that it itself created.
How much money is trapped?
Nigeria has blocked airlines from repatriating over $460 million, leaving carriers unable to actually gain the revenue they made from ticket sales in the country.
Nigeria is not the only one: Zimbabwe is holding onto $100 million, Algeria $96 million, Eritrea $79 million, and Ethiopia is holding back about $75 million. However, Nigeria leads the way by far, thanks to its market size.
Airlines have responded by raising prices. Nigerians now pay three times more than travelers from other countries for the same destinations. IATA's regional vice president for Africa, Kamil Alawadhi, told the IATA 2022 conference that resolving the issue of blocked funds was now a key priority for the industry body. He said:
"Airlines cannot be expected to fly if they cannot realize the revenue from ticket sales. Loss of air connectivity harms the local economy, hurts investor confidence, and impacts jobs and people's livelihoods. It's time for the Government of Nigeria to prioritize the release of airline funds before more damage is done."
Emirates was the first to pull out
As a result of this issue, Emirates is suspending all flights to Nigeria on 1st September to limit future losses. The decision was accompanied by a statement that indicated Emirates was ready to return as soon as the issue was resolved:
"Should there be any positive developments in the coming days regarding Emirates' blocked funds in Nigeria, we will, of course, reevaluate our decision."
Other airlines are, no doubt, considering doing the same actions. Any more route suspensions would deal a fairly large blow to the country's connectivity, which is already greatly diminished now that Emirates will stop flying there.
The Secretary General of the Aviation Safety Round Table Initiative (ASRTI), an NGO, John Ojikutu, said:
"We are going to be the loser if the foreign airlines withdraw their services because about 70% to 80% of our earnings in commercial aviation are from foreign airlines. Nigerians will go to Accra, Cotonou, and Lome to connect to the flights of these foreign airlines, making them hubs over Nigeria."
IATA's Alawadhi is optimistic about finding a solution to this problem, and he has met with the Nigerian Vice President over the matter. However, despite the optimism, it remains unclear when the problem will be resolved.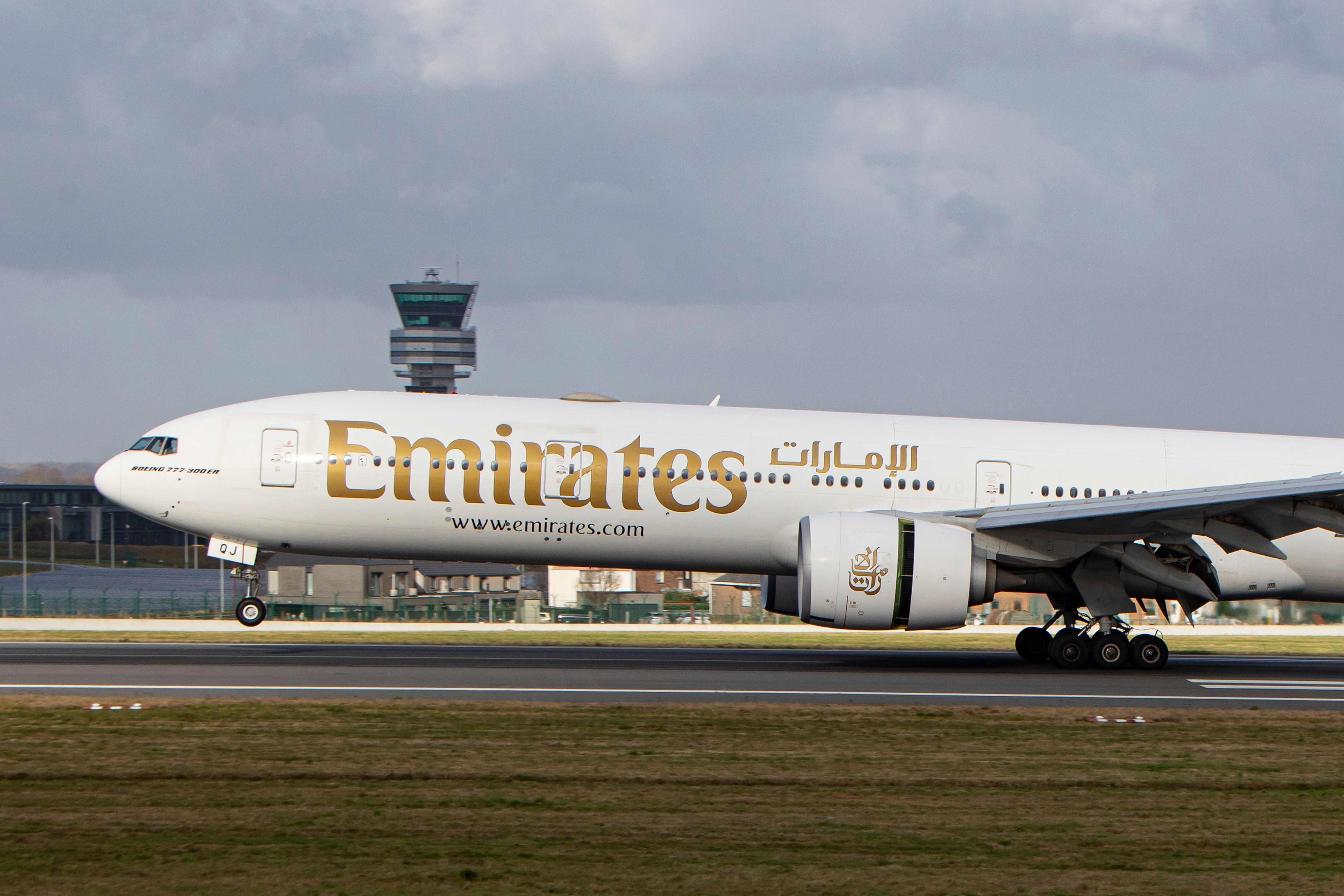 Rents set to stay at record highs in London - EVENING STANDARD
AUGUST 25, 2022
Londontenants were today warned that there is no sign of any easing in the red hot rental market "in the coming months" as new listings fell 40% over the year.
The capital's biggest agency chain Foxtons said supply and demand remain hugely out of kilter with 28 renters competing for every new property, forcing up prices. In east London, a traditional rental hotspot for professionals, the competition increased to 38 renters per property.
Across London average prices remained close to all time highs in July with rents up 23% on last year.
According to Foxtons data south London was the most desirable area with 40% more registrations compared to the same period in 2021. Central London had the highest average weekly rent at £627, a 33% increase on 2021.
Foxtons managing director Sarah Tonkinson said: "Rent is making headlines in the Capital. Putting aside renewals, which are reflected in the ONS data, London's average rental price for new rents was £541 per week in July, hot on the heels of June's £549, which broke the record as highest monthly rental price in years. This is due to high demand and low supply – aggregators have had 40% fewer new listings year to date.
"As low stock and high demand are likely to continue for some time, we do not see average rental prices declining significantly in the coming months."
Separate research from RentTech company Goodlord showed London rents have risen 10 per cent over the past year - including 3% in a month - to an average of £1798.
Tom Mundy co-founder of Goodlord said: "As UK inflation hits a 40-year high, we're seeing more tenants in London impacted by dramatic increases to their rents than ever before. With the energy price cap due to be raised again in October, the rising cost of bills is expected to add significantly to the financial pressure UK households are facing. At the same time, many landlords may be planning to leave the rental market due to the uncertainty surrounding possible rental reforms."
No Increase In Charges At Abuja Airport, Others, FAAN Assures Passengers - INDEPENDENT
AUGUST 25, 2022
ABUJA – The Federal Airports Authority of Nigeria (FAAN), early this week assured air passengers that there is no charges increase for any of its services.
In a statement by Mrs. Faithful Hope-Ivbaze, Acting General Manager, Corporate Affairs, FAAN explained that the clarification became necessary following a story making rounds in a section of the media with the headline 'Charges Stifles Flights Operations KLM, Lufthansa, Emirates, Others Increase Air Fares By 100 percent'.
According to the FAAN spokesperson, the charges being collected by FAAN are statutory, and therefore, cannot be increased without the knowledge of our esteemed passengers and other airport users.
"With respect to the above captioned story written by a popular media, and making the rounds on social media, the Federal Airports Authority of Nigeria would like to inform passengers and the general public that we did not increase any of our charges.
"The charges being collected by FAAN are statutory, and therefore cannot be increased without the knowledge of our esteemed passengers and other airport users.
"While it is true that the cost of aviation fuel has gone astronomically high and has adversely affected airline operators worldwide, culminating in an increase in ticket fares, we want to reiterate that FAAN has not increased its charges.
"We are mindful of the challenges of our esteemed passengers and other airport users as a result of the increase in airfares, hence the need not to do so.
"However, the Federal Government and agencies within the aviation sector have intensified efforts to ensure that the challenges facing it are resolved" reads the statement in parts.
South Africa Seeks to Curb Immigration, Plans Policy Revamp - BLOOMBERG
AUGUST 25, 2022
(Bloomberg) -- South Africa plans to end most special permits for foreigners as it revamps its immigration policies to manage an influx of economic migrants.
The government announced that a special dispensation allowing Zimbabweans to live and work in South Africa will expire at the end of this year, while similar concessions for about 90,000 people from neighboring Lesotho will expire in 2023 and won't be extended, Home Affairs Minister Aaron Motsoaledi said. Permits for Angolan residents were terminated in August 2021.
"We are not targeting" any particular nationality, Motsoaledi, 64, said in an interview in Bloomberg's Johannesburg office. Many "economic migrants" abused the nation's asylum provisions by falsifying reasons for leaving their countries, he said, adding that implementing sovereign laws wasn't xenophobic.
Africa's most industrialized nation has been a magnet for people seeking better economic opportunities from across the continent, particularly from the Southern African Development Community countries. Arrivals ballooned in 2008 as the global financial crisis combined with an economic collapse in Zimbabwe triggered mass migration, the minister said.
That year as many as 227,000 people from Zimbabwe moved to its southern neighbor, according to Motsoaledi, a medical doctor by profession. Many were given permits, which were extended until 2021.
South Africa is grappling with a 33.9% unemployment rate -- the highest on a list of 82 nations monitored by Bloomberg -- and its economy is stuck in its longest downward cycle since World War II. The country of about 60.6 million people is home to almost 4 million migrants, according to government data.
The presence of foreigners in South Africa has sparked resentment among some locals, who see them as competitors for scarce jobs, health care and housing, and the country has been wracked by intermittent xenophobic violence.
A video circulating on social media this week showed Phophi Ramathuba, the head of the health department in Limpopo province, which borders Zimbabwe, reprimanding a Zimbabwean patient for seeking treatment in South African. Residents from the neighboring country put a "huge strain" on Limpopo's medical facilities, she said on the clip.
Divisive Issue
"Nobody will be denied medical service," Ramathuba, a member of the ruling African National Congress, later told News24, while reiterating that she stood by her comments. The South African Medical Association said it "deplores the manner" Ramathuba chose to address the challenges facing the health care system.
Public hospitals and clinics are struggling to meet the needs of citizens "and reduce backlogs due to unpredictably high number of undocumented migrants" seeking care in the country," South Africa's Department of Health said in a statement, responding to the Ramathuba's comments.
As South Africa heads into the 2024 general elections, the presence of foreign nationals in the country has become a divisive point, with some parties positioning their electoral propositions around reducing their numbers.
At a recent ANC policy conference. it was proposed that South Africa withdraw from the 1951 United Nations convention on refugees. The convention constrained the government's ability to deal with the migration crisis and "a new instrument," needs be adopted, the party said.
Meanwhile, the end of the Zimbabwean exemption permit has spurred legal action against the government challenging its constitutionality. About 178,000 citizens who were issued the permits have until Dec. 31 to apply for a regular visa or leave South Africa.
So far, 6,000 Zimbabwean Exemption Permit holders have asked the Department of Home Affairs not to terminate their documents, according to the Daily Maverick.
American Air Bets on New Supersonic Era, Orders 20 Boom Jets - BLOOMBERG
AUGUST 25, 2022
American Air Bets on New Supersonic Era, Orders 20 Boom Jets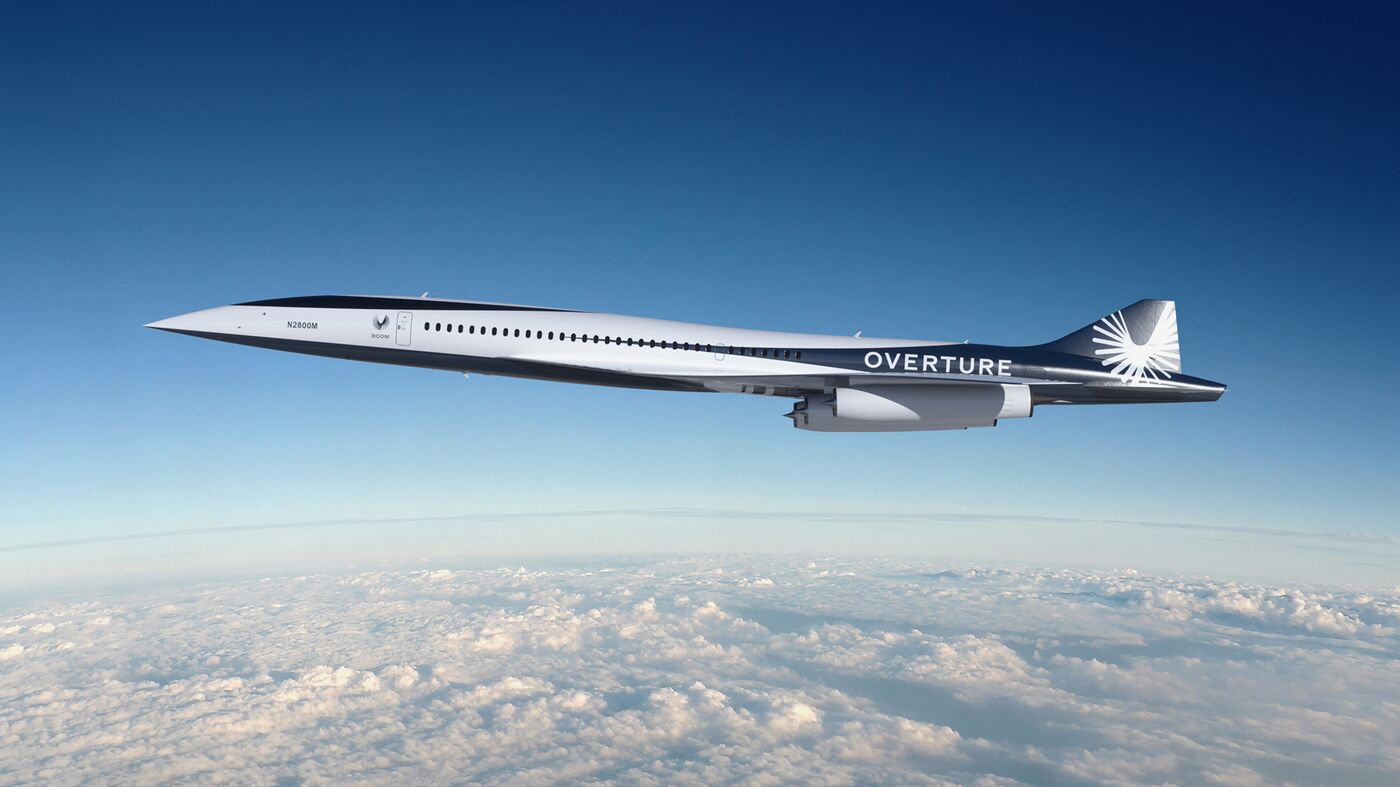 American Airlines Group Inc. agreed to buy 20 Overture jets from Boom Supersonic, gambling that a market will emerge for a new generation of sleek aircraft that can cut transatlantic travel times by half.
The world's largest airline also has an option to purchase another 40 of the gull-winged jets that Boom plans to roll out by mid-decade, the companies said Tuesday, without providing financial details. American paid a nonrefundable deposit for the initial 20 aircraft, but the specific terms will depend on a purchase agreement including future milestones that the companies haven't yet finalized.
The planes won't begin carrying passengers until at least the end of the decade, aiming to fill a void left when the Concorde stopped flying in 2003. Building on earlier commitments by United Airlines Holdings Inc. and Japan Airlines Co., American's deal expands the supersonic startup's tally to 35 orders and 130 pre-orders and options. The planes sell for $200 million each, the company said previously.
"What we're really seeing is that supersonic's back, and it's back in a mainstream way," Blake Scholl, founder and chief executive officer of Boom Technology Inc., said in an interview.
Boom is designing Overture to carry 65 to 80 passengers at speeds of Mach 1.7 over water, double that of conventional jetliners, with a range of 4,250 nautical miles (7,871 km). Travelers would be whisked from Los Angeles to Honolulu in three hours, or Miami to London in a little under five hours.
Scholl is aiming for a broader customer base than the Concorde, which catered to celebrities and the ultrawealthy with tickets that cost as much as four times the price of a typical first-class fare at the time. Only 14 of the pioneering supersonic jets were ever built. Boom's sales have already doubled that tally, and Scholl says a new partnership for a militarized version with Northrop Grumman Corp. could yield potentially hundreds of orders.
The Denver-based manufacturer plans to run its aircraft on 100% sustainable aviation fuel, a selling point for passengers worried about climate change. But it's said little about who will make the cleaner engines that will power its aircraft.
"We're going to make a significant announcement in the next few months," Scholl said. "And it's not just about engine technology, it's also about the engine business model. There's a lot of opportunity for innovation there."
(Updates purchase details in second paragraph.)