MarketNews
It Cost Less Than 1 Billion Euros for Romania to Shield Its Currency - BLOOMBERG
DECEMBER 03, 2019
By Andra Timu and Irina Vilcu
Romania's central bank intervened in the foreign-exchange market to prop up the leu after concerns about the effect of a government spending spree on inflation and the budget pushed the currency to a record low last month.
The bank, which has a managed-float policy for the leu, spent less than 1 billion euros ($1.1 billion) from its foreign-currency reserves on the interventions, according to a central bank official, who asked not to be named because the information is confidential. The purchases, along with a defense payment, triggered the biggest drop in reserves since June 2018.
A weaker currency has an immediate direct impact on prices, which are already growing at the fastest pace in the European Union after the previous government cut taxes and pampered public-sector workers with pay hikes.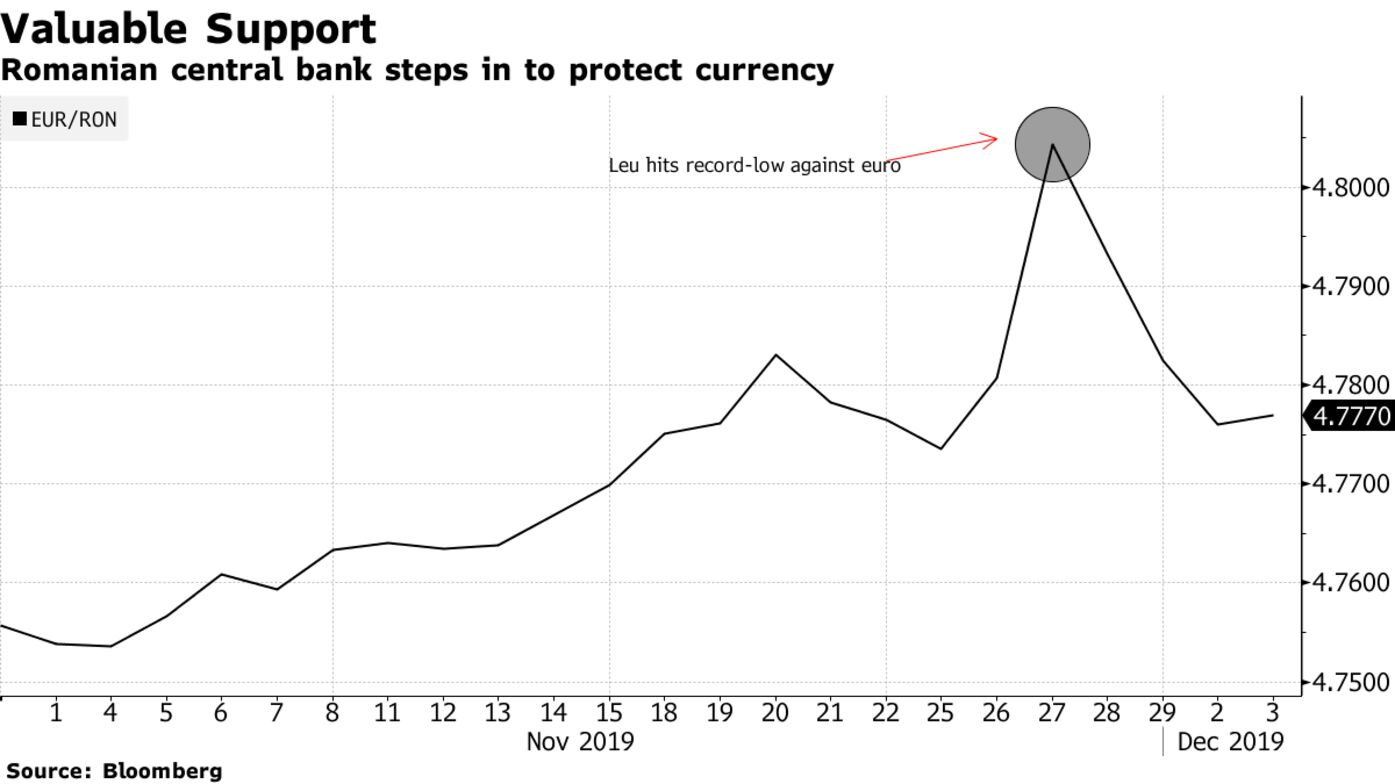 Central bank spokesman Dan Suciu, when contacted by Bloomberg, said the bank never comments on its market interventions. The central bank has been known to react swiftly in the past to big currency swings to protect euro borrowers and to avert the pass-through to prices. Governor Mugur Isarescu has repeatedly said that fluctuations of as much as 5% aren't reasons for big concern.
"There aren't reasons for concern," because of the leu's decline, Prime Minister Ludovic Orban told reporters during an event hosted by the central bank in Bucharest Tuesday. "Obviously there's higher consumption in December and a need for more imports, which will boost euro demand and put pressure on the leu."
Romania has more than 38 billion euros in international reserves, which it can use any time to protect its currency. They fell by 1.2 billion euros in November alone because of the bank's interventions and also due to the payment of an installment for Patriot missiles under a contract with the U.S., the central bank official said.