Travel News
Hajj 2022: Nigerian pilgrims set for inaugural flight to Saudi Arabia - THE GUARDIAN
JUNE 09, 2022
By Murtala Adewale, Kano
The airlift of the first batch of Nigerian pilgrims to the Kingdom of Saudi Arabia for the 2022 hajj will depart Maiduguri international airport on Thursday.
The National Hajj Commission of Nigeria (NAHCON) has approved three airlines include Max air, Azman air, and Flynas to convey 43,008 pilgrims allocated to the country to the holy land.
One of the local airlines, Max air, scheduled to airlift intending pilgrims for the inaugural flight, is set to deploy two Boeing 747-400 Aircraft for the operation.
The leading local airline will convey 16,000 pilgrims from 13 states of the federation including Taraba, Kogi, Niger, Kwara, Jigawa, Katsina, Benue, Plateau, Borno, and Nassarawa.
A statement signed by Max air media consultant, Malam Ibrahim Dahiru, said preparation for smooth conduct of the 2022 hajj operations, has concluded. He said all technical, Carbine crew and ground staff have been mobilised for the inaugural flight.
Malam Ibrahim explained that Max air will position its aircraft in the early hours of Thursday, June 9 2022 in Maiduguri, Borno state for the airlift of the first batch of Nigerian pilgrims to the holy land.
"Since 2007 Max air has taken the lead in the Airlift of Nigeria pilgrims to Saudi Arabia. It is also involved the Airlift of pilgrims from African countries including charter and rescue operations in other parts of the world," Ibrahim said.
Ryanair forces South Africans to prove nationality with Afrikaans test - REUTERS
JUNE 09, 2022
Ryanair says move to curb entry of fraudulent passport holders
Afrikaans spoken by only 12% of South Africans
South African government clamping down on fake documents
DUBLIN/JOHANNESBURG, June 6 (Reuters) - Ryanair (RYA.I) is requiring South African passengers to prove their nationality before travelling by completing a test in Afrikaans, a language used by just 12% of the population that has long been identified with apartheid and the white minority.
Europe's largest airline by passenger numbers, which does not operate flights to and from South Africa, said it required any UK-bound passengers from the country to fill in the "simple questionnaire" due to what it described as a high prevalence of fraudulent South African passports.
Advertisement · Scroll to continue
"If they are unable to complete this questionnaire, they will be refused travel and issued with a full refund," a spokesman for the Irish airline said.
South Africa's Home Affairs department, which has warned of syndicates selling fake passports, said it would issue a statement on the Ryanair test.
The UK High Commission in South Africa said on Twitter that the Ryanair test was not a British government requirement to enter the United Kingdom. The Irish High Commission did not immediately respond to a request for comment.
Advertisement · Scroll to continue
The low cost carrier said the test would apply to any South African passport holder flying to Britain from another part of Europe on the carrier. The airline did not immediately respond to a query about why it would apply to those routes, given Britain says it is not a requirement.
Zinhle Novazi, a South African attorney, faced the test when travelling by Ryanair from Ibiza, Spain, to London on May 29.
1/3

A Ryanair aircraft lands on the southern runway at Gatwick Airport in Crawley, Britain, August 25, 2021. REUTERS/Peter Nicholls
Some of the questions include naming the highest mountain in South Africa, its largest city and one national holiday.
"I was able to answer the questions," said Novazi, who learnt Afrikaans in school but is not a native speaker of the language. She was then allowed to board the plane.

Novazi wrote to South Africa's Department of International Relations and Cooperation on June 1 but has not received a response.
The department did not respond to a request for comment.
The test triggered a backlash from South Africans in Johannesburg.
"It's very discriminatory to a whole host of South Africans who don't speak Afrikaans," Siphiwe Gwala told Reuters.
"They're using this (test) in a manner that is utterly absurd," Conrad Steenkamp, the chief executive officer of the Afrikaans Language Council, said.
Afrikaans is the third most spoken of 11 official languages in South Africa, used by 12% of the 58 million people in the country. It has long been identified with the ideology of apartheid andwas considered the official language until the end of apartheid in 1994.
Rehab: FG To Partially Close Lagos-Ibadan Highway - DAILY TRUST
JUNE 10, 2022
By Abdullateef Aliyu
The Lagos State Government (LASG) announcing this yesterday said there will be a diversion around kilometre zero to five near Lagos, lasting for six months.
The federal government, through the Federal Ministry of Works and Housing, has a target of December 2022 for the completion of the 127.6-kilometre-long road project being handled by Julius Berger and RCC. While Julius Berger is handling the Lagos-Shagamu axis, the RCC is in charge of the Shagamu-Ibadan section of the expressway.
The road is one of the critical highways in Nigeria being the major connecting route for the nation's seaport with the hinterland. Thousands of cargo and petroleum trucks as well as passenger vehicles ply this route daily.
Ahead of the diversion, the Lagos State Government has rolled out traffic diversion plans as the rehabilitation work on the identified axis begins on 9th of June, 2022 while the diversion would last for a duration of six months.
According to the rehabilitation schedule contained in the notification, kilometre zero to five of the Lagos/Shagamu Expressway will be modified for traffic diversion.
He assured that the other lanes on the expressway will be accessible to motorists during the course of the construction.
Lagos State Commissioner for Transportation, Dr. Frederic Oladeinde, affirmed that signage and diversion signs will be installed along the route to guide motorists on movement and to ensure safety, adding that the Lagos State Traffic Management Authority will be on ground to control traffic flow.
The transport commissioner called for patience and understanding as the construction is geared towards a better transportation system and improved economic activity.
We're Working To Fix Four Decades Of Rots In Nigerian Airports – MD FAAN - INDEPENDENT
JUNE 10, 2022
LAGOS – The management of Federal Airports Authority of Nigeria (FAAN) has been working to fix over 40 years of abandonment and lack of investments in the country's airports, Capt. Rabiu Yadudu, its Managing Director has said.
Yadudu who was appointed about three years ago as the Chief Executive of the agency, in an interaction with aviation journalists over the weekend, lamented the huge rots in infrastructure in the country's airports, but assured that the management had been working to improve the system.
Yadudu explained that one major legacy he would like to live behind is better airport environments for all users.
In the last three years, FAAN had embarked on major repair of ageing equipment and components from the abandoned runway and airfield lighting at the Murtala Muhammed Airport (MMA), Lagos and other aerodromes in the country.
He decried that some of the facilities at most of the airports were last replaced between 1980 and 1985, wondering how such equipment could function till date.
He said: "Some of the equipment we have are ageing. Some of them are even 40 years and above. As the current management in FAAN, we want to make sure that anybody who comes as the next Managing Director of FAAN, we want to make their job easier. We are going out of our way to make sure we do our own.
"Now, we are fixing the 18L in Lagos airport. You cannot land on 18L at night; now the contractor is back. He was supposed to finish in March, but the cables he had were of low qualities and we are insisting on original ones. So, he said he will fix it by June or latest July.
"So, after nine years, we are fixing some of these things that were abandoned and we are also starting new ones, including baggage handling, the central cooling system and others. We contacted the airfield lighting company in Europe to fix the new ones, overhaul the whole airfield lighting system, there was no overhaul in 42 years. That is also in the process. We are fixing things so that those that come after us will get things easier.
"Within the last three years, we have embarked on major repair of ageing equipment and components. I gave you an example in Lagos; abandoned runway and airfield lighting. Also, the key elements at MMA and any other airports that were old, but now, we are replacing them. Some were last replaced in either 1980 or 1985."
China struggles to stamp out Covid as Beijing, Shanghai reimpose some restrictions - CNBC
JUNE 10, 2022
KEY POINTS
Shanghai, which emerged from a two-month lockdown early this month, said Thursday that seven of its 16 districts would conduct mass testing, according to state media. Those areas included financial and downtown districts.
Since Thursday, at least three districts in Beijing have ordered bars and some other entertainment venues to close until further notice.
People wait in line for nucleic acid tests to detect COVID-19 at a testing site on June 9, 2022, in Beijing, China. China says it has generally controlled recent outbreaks in Beijing after hundreds of people tested positive for the virus in recent weeks. Kevin Frayer | Getty Images News | Getty Images
BEIJING — China's two largest cities are tightening some Covid measures again, just days after loosening them as the virus appeared under control.
Shanghai, which emerged from a two-month lockdown early this month, said Thursday that seven of its 16 districts would conduct mass testing this weekend, according to state media. Those areas included financial and downtown districts.
During the testing period, residents in affected areas will need to stay home until the testing is over, the city said in the comments section of an official release.
It was not clear to what extent other restrictions on business would be applied during the testing. Implementation of Covid restrictions can also vary by apartment neighborhood. Factories can generally remain in operation if their workers live on-site or otherwise operate in a bubble.
Minhang, one of the seven districts and located near the outskirts of Shanghai, told residents Thursday to stay home during virus testing on Saturday.
Since Thursday, at least three districts in Beijing have ordered bars and some other entertainment venues to close until further notice. After the city reported one new confirmed Covid case for Wednesday, a handful of subsequent cases were tied to bars and nightclubs.
Beijing allowed restaurants on Monday to resume serving customers inside stores, after only permitting takeout or delivery for about a month. The latest outbreak in the capital city began in late April.
Mainland China reported 30 new confirmed Covid cases for Thursday, including 15 in Inner Mongolia, where a small city locked down last week after a few new Covid cases.
Universal Beijing Resort said earlier this week it planned to reopen on June 15 after closing temporarily in early May.
Shanghai Disneyland and Disneytown have been closed since late March. Some Shanghai Disney Resort retail and park areas reopened Friday.
Nigeria Declares Monday, June 13 Public Holiday to Commemorate Democracy Day - ARISE NEWS
JUNE 10, 2022
Nigeria's federal government has declared Monday, June 13 as public holiday to commemorate the 2022 Democracy Day.
The Minister of Interior, Ogbeni Rauf Aregbesola, who made the declaration on behalf of the federal government, congratulated Nigerians on the occasion and urged all citizens to support the present administration in its efforts at ensuring a secured, united and prosperous nation.
Aregbesola advised Nigerians to use the occasion to reflect on the long journey the country has made towards the enthronement of a civil democratic order, before national Independence in 1960 till date and the sacrifices of our patriots.

He reminded Nigerians of the challenges, "we have faced and overcome, including a civil war," adding that any form of agitation that threatens the unity of the country should be shunned for the good of all.
He said Nigeria would be a haven of peace, unity and progress if all citizens love their neighbours and embrace the spirit of brotherliness.
Aregbesola said: "As we mark another Democracy Day in the history of our dear country, let us reflect on the efforts of our founding fathers and ensure that Nigeria remains one united, secured, peaceful and an indivisible entity," noting that, "no development can take place in an acrimonious environment."
He added: "With the challenges we face in Nigeria today, I see an opportunity for us not to break up or break down, but to break open; open up to ourselves in truth so that we may appreciate each other, understand each other, honour each other and live together in peace and prosperity."
The minister advised Nigerians to judiciously put into use the recently unveiled Nigeria Internal Security and Public Safety Alert System (N-Alert) Mobile App designed to mitigate security challenges and other disasters with the slogan, "See Something Do N-Alert", in the usage of the Mobile App, which has been upgraded to meet with current challenges in the country.
He assured that with the concerted efforts being put in place by the President Muhammadu Buhari-led administration to secure the lives and property of Nigerians and stabilise the economy, the nation would continue to get better.
Aregbesola enjoined Nigerians to keep faith with democracy, saying, "although it might not have brought our best expectations, we should keep at it, knowing that practice makes perfect, and the alternatives are far worse and have proved ruinous and disastrous to the nation, if our recent history is anything to go by." He said: "There will surely be light at the end of the tunnel."
Record UK Diesel Jumps Above £2 a Litre on Nation's Motorways - BLOOMBERG
JUNE 10, 2022
(Bloomberg) -- If the UK's soaring fuel prices aren't bad enough for consumers, try needing to fill up at a motorway service station.
The pump price for diesel passed £2 ($2.49) a liter for the first time ever on motorway service stations, according to the RAC motoring group. That's about 6% more than the national average. Petrol also neared £2, feeding into a wider cost-of-living crisis for many.
"Another day and another round of fuel price records," said Simon Williams, a spokesman for the RAC.
The advance in fuel prices is part of a wider trend in the UK where the cost of living is rising fast, lifting inflation to multi-decade highs. Beyond the UK, countries such as the US are beginning to see demand destruction in locations where gasoline most expensive.
Russia's invasion of Ukraine and subsequent sanctions against the oil producer have sent oil prices to over $120 a barrel. Diesel prices in Britain have also been boosted by a ban on oil imports from Russia.
The average cost of of petrol on UK motorways rose to a record of £1.97, according to the group.
The national average gasoline price rose to 183.16 pence per liter, while the diesel average rose to 188.82 pence. Both were up by about half a percent from a day earlier.
US Lifts COVID-19 Test Requirement for International Travel - AP
JUNE 10, 2022
Washington (AP) -- The Biden administration is lifting its requirement that international air travelers to the U.S. take a COVID-19 test within a day before boarding their flights, easing one of the last remaining government mandates meant to contain the spread of the coronavirus.
A senior administration official said the mandate expires Sunday at 12:01 a.m. ET, saying the Centers for Disease Control and Prevention has determined that it's no longer necessary. The official, speaking Friday on the condition of anonymity to preview the formal announcement, said that the agency would reevaluate the need for the testing requirement every 90 days and that it could be reinstated if a troubling new variant emerges
Rwanda deportation plan: First flight can go ahead, High Court rules - SKYNEWS
JUNE 10, 2022
A deportation flight taking the first asylum seekers to Rwanda next week can go ahead, the High Court has ruled.
They will be the first migrants to be sent to the African country to have their asylum claims processed since the government announced the controversial policy in April.
Around 30 people are scheduled to be on the flight.
A High Court judge refused to grant an injunction brought by human rights campaigners to block the one-way flight scheduled for next Tuesday.
Activists said the government plan was "not safe" and lawyers for nearly 100 migrants submitted legal challenges asking to stay in the UK.
The Home Office argues the policy will deter people from making dangerous illegal Channel crossings from France in flimsy small boats run by smugglers.

Officials believe that the removal plan is in the public interest and it must not be stopped.

The Home Office has said five other people who were due to be deported will not be sent to Rwanda after they had their removal directions cancelled.
Up to 130 people have been notified they could be removed.
Two campaign groups - Detention Action and Care4Calais - joined the PCS Union and four individual asylum seekers bringing legal action against the Home Office.
The court heard the UN refugee agency, the UNHCR, has a number of concerns about the asylum process in Rwanda, including discriminatory access to asylum - including for LGBT people - a lack of legal representation and interpreters, and difficulties in appealing.
In the first stage of legal action, brought today, Raza Husain QC, for the claimants, told the High Court: "The system is not safe. It is not that it is not safe after July, it is just not safe.
"You may be arbitrarily denied access to it. If you do get into it, there are concerns about the impartiality of the decision-making."
The court was also told that a second flight may be scheduled for Thursday, something the Home Office denied.

The High Court is due to hear a further challenge to the policy on Monday, brought by refugee charity Asylum Aid and supported by fellow campaign group Freedom From Torture.
This Is Why Your Airline Tickets Are So Expensive Right Now
JUNE 10, 2022
Travelers pay top dollar as flight routes, frequencies curbed
Higher jet fuel costs exacerbating airline industry woes
For more than two years, the main topic of conversation pretty much everywhere has been about the impact of Covid-19. Now that the worst of the pandemic seems to be over and people are traveling more freely again, another hot topic is on the tips of everyone's tongues: expensive plane tickets.
People are looking for flights -- sometimes their first in years -- in a rush of what's been termed "revenge travel." Internet searches show sky-high airfares for many routes, yet travelers with wanderlust are opting to stomach the higher costs after being grounded for so long.
"The demand is off the charts," Delta Air Lines Inc. Chief Executive Officer Ed Bastian said at an industry conference last week, noting that fares this summer may be 30% higher than pre-pandemic levels. "It's coming with leisure, it's coming with premium customers, it's coming with business, it's coming with international. It doesn't matter what the category is."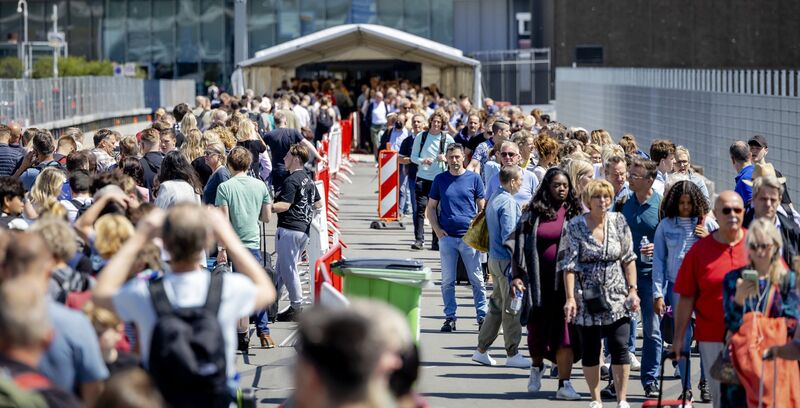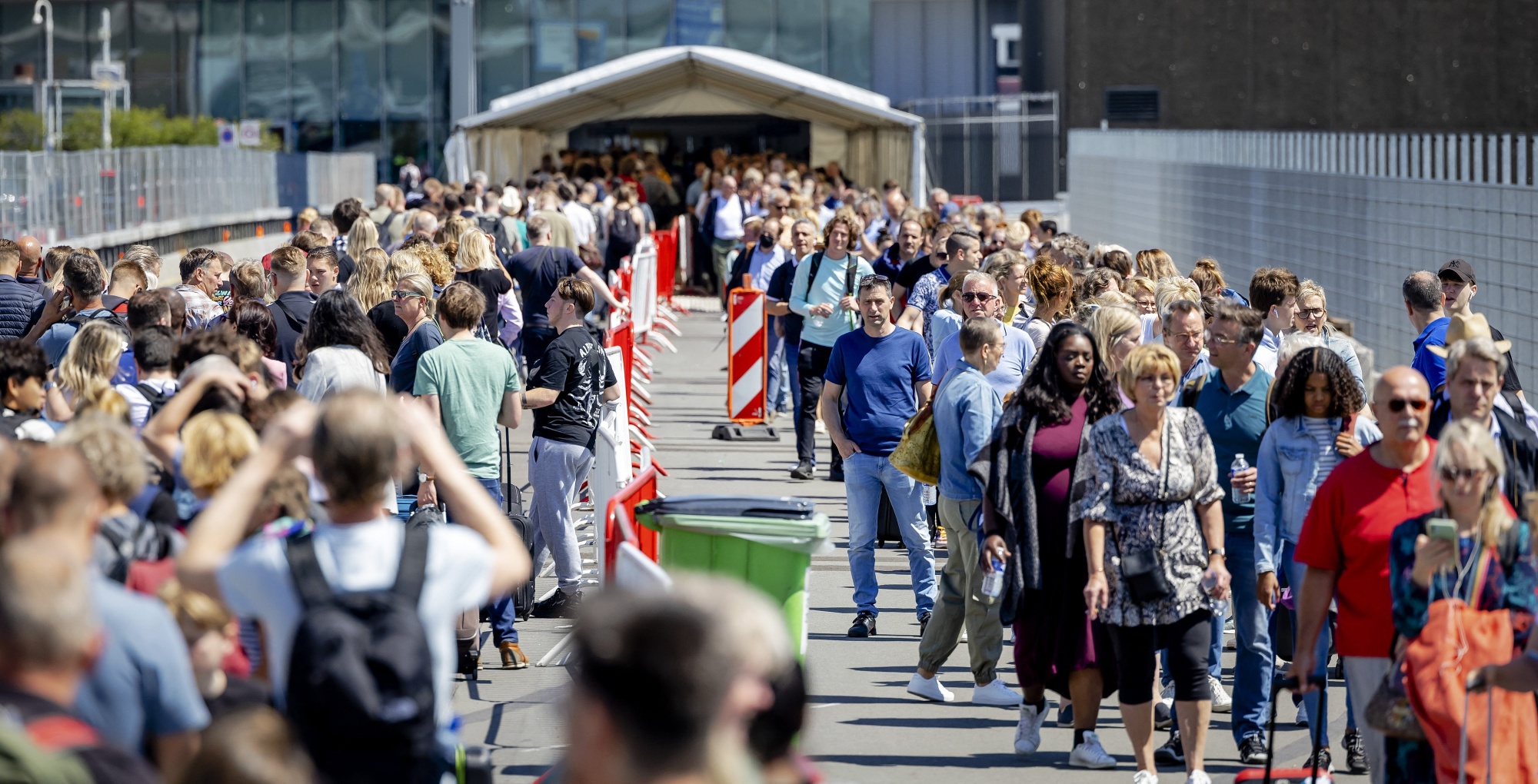 Global Movement
The trend is across geographies, though some places are more squeezed than others. Searches for a return economy-class ticket between Hong Kong and London on Cathay Pacific Airways Ltd. in late June turn up prices as high as HK$42,051 ($5,360), which is more than five times the typical cost before the pandemic. Direct flights between New York and London around the same time cost more than $2,000 in economy.
"Ticket prices are really expensive these days," said Jacqueline Khoo, who works in tourism. Her company paid S$5,000 ($3632) for a colleague's return trip with Singapore Airlines Ltd. to Hamburg later this month. That used to cost about S$2,000, she said. "It's really amazing that an economy seat ticket would cost you so much."
A Mastercard Economics Institute study found the cost of flying from Singapore was on average 27% higher in April than in 2019, while flights from Australia were 20% more. Increasingly, travelers are booking tickets months in advance as they're worried about the cost of buying at the last minute, said David Mann, chief economist for Asia Pacific, Middle East and Africa at the institute.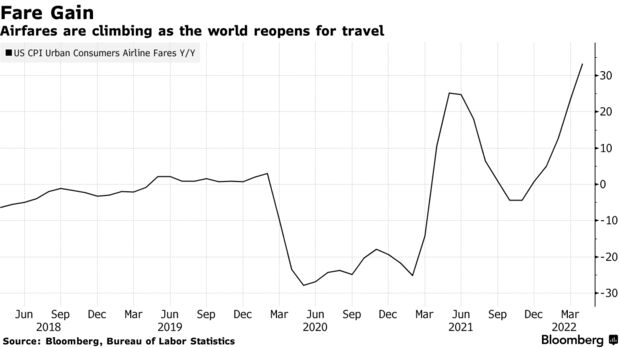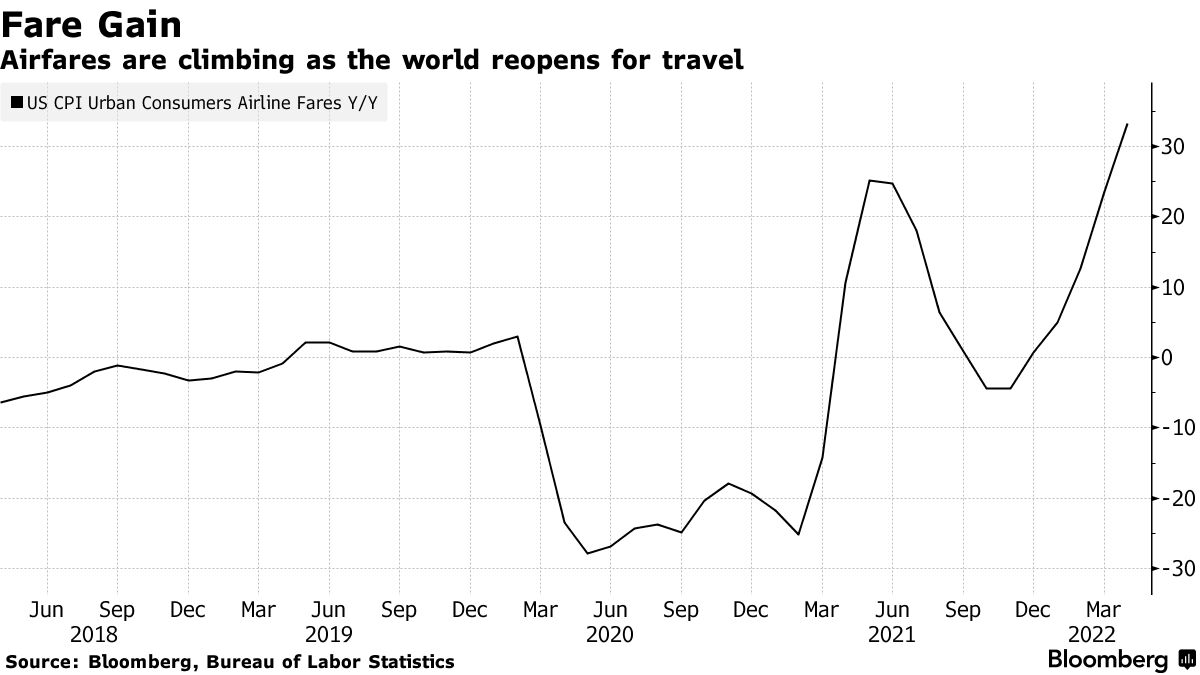 There are several reasons for the higher fares, not all of which are within the control of airlines.
Giant Jets Parked
Carriers are cautious about bringing back all their idled jets, even though most countries have eased cross-border restrictions. That's particularly true for giant aircraft like Airbus SE's A380 superjumbos and Boeing Co.'s older 747-8s, as airlines turn to more fuel-efficient models like A350s and 787 Dreamliners. The pinch is most acute in Asia, which was the slowest to ease restrictions, and as China, the biggest market in the region, remains essentially closed.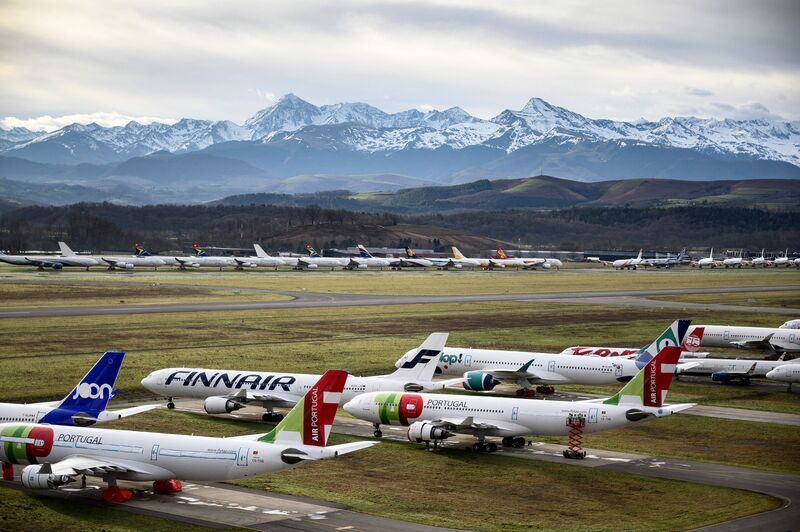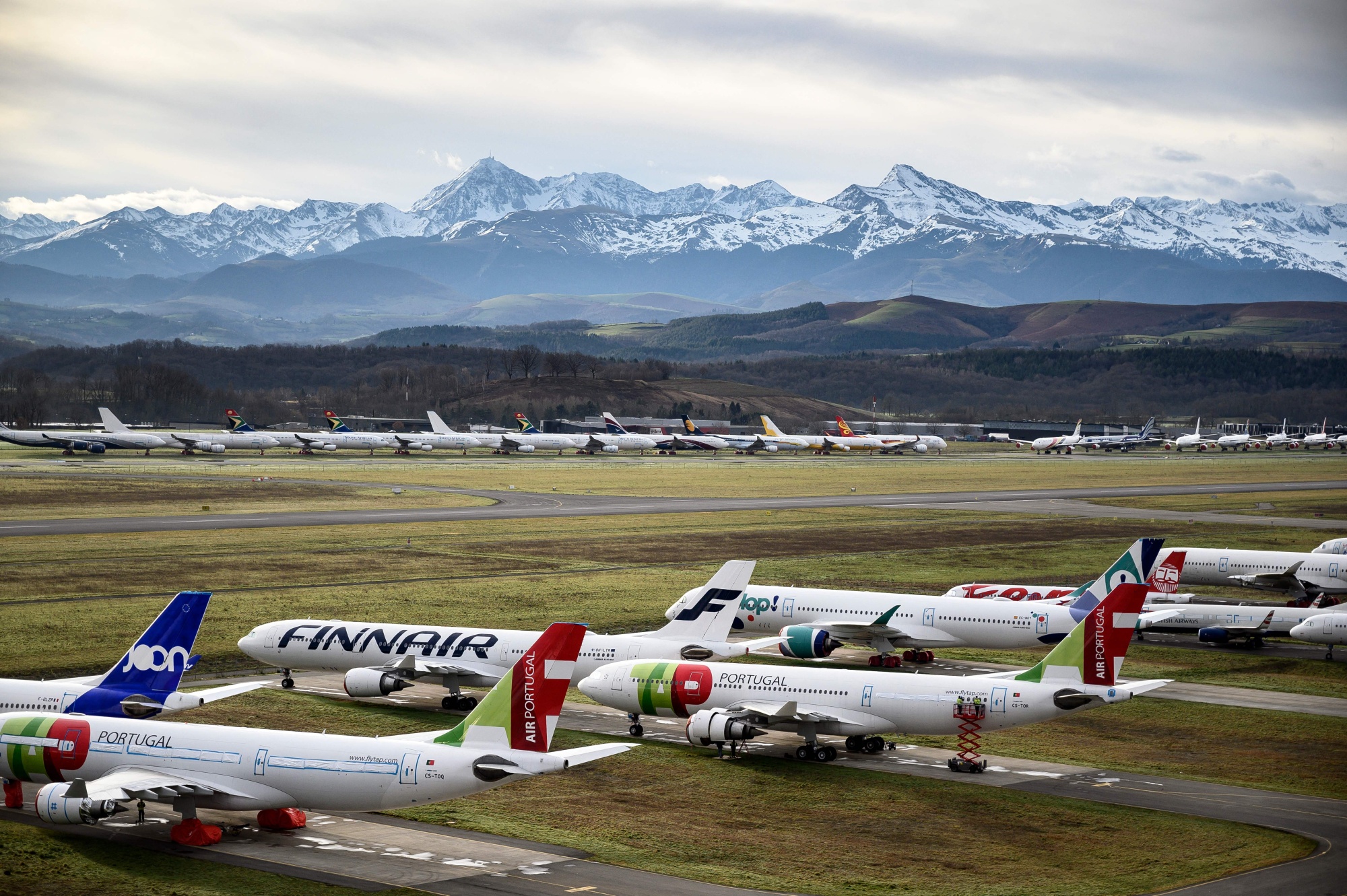 After navigating varied and changing government policies for the past two years, it will take time for airlines to rebuild fleets given that many restrictions only eased in May, said Subhas Menon, director general of the Association of Asia Pacific Airlines. "It's still early days," he said. "We're just in June, so it's not like turning on the tap."
Carriers also scaled down their networks during Covid, none more so than Cathay, which has been hemmed in by Hong Kong's onerous travel and quarantine rules. That's left people considering lengthy journeys with one or more stopovers, whereas before they might have flown direct. British Airways Plc doesn't even fly to Hong Kong at the moment.
With fewer planes in the skies, there are fewer seats to meet the recovery in demand, which in turn has pushed up fares.
Skyrocketing Fuel Prices
Russia's invasion of Ukraine has exacerbated a steady rise in crude oil prices over the past 18 months. Jet fuel now represents as much as 38% of an average airline's costs, up from 27% in the years leading to 2019. For some budget airlines, it can be as high as 50%.
Why are flight ticket prices so high right now? Here's what Singapore Airlines CEO Goh Choon Phong had to say. Set a reminder to watch the full interview on @BloombergTV: https://t.co/fH6I1k9s4O pic.twitter.com/w9ynS9zPgd — Bloomberg (@business) June 3, 2022
Spot jet fuel prices in New York have soared more than 80% this year, though prices vary from region to region depending on refining costs and local taxes. Many US carriers have been able to cover the increased fuel costs so far -- but only by passing them along to travelers in the form of higher fares.
Some investors believe airlines may seek to boost fuel surcharges as a way to cope, analysts at Citigroup Inc. said in March. Most of Asia's airlines don't hedge jet fuel, which means they are more vulnerable to price increases.
Deep-Pocketed Travelers
Higher ticket costs don't seem to be dissuading people from making trips now that many travel restrictions have eased. Some consumers are tapping dormant holiday budgets and upgrading to more expensive aircraft cabins for leisure trips, the International Air Transport Association's Director General Willie Walsh said last month.
The so-called revenge traveler is "an individual that has been emotionally affected by the lockdowns and has craved travel over the last two years and they've dreamt about it," said Hermione Joye, sector lead for travel in Asia Pacific at Alphabet Inc.'s Google. "They are very spontaneous."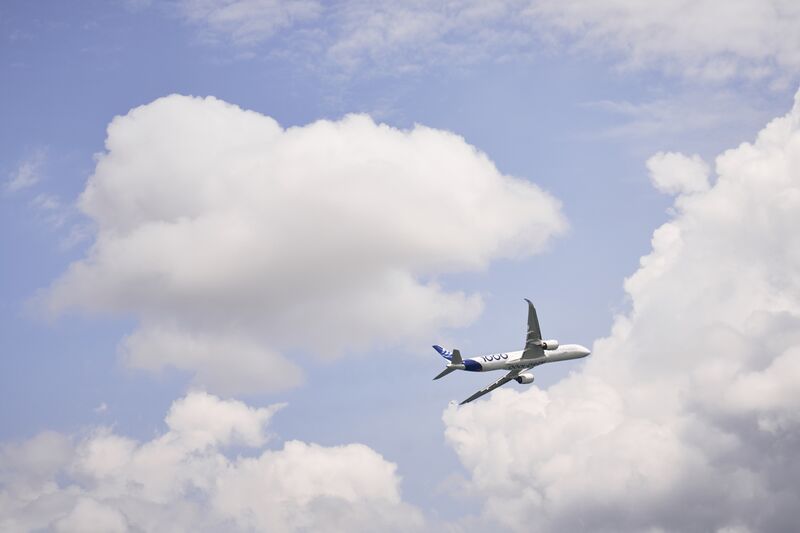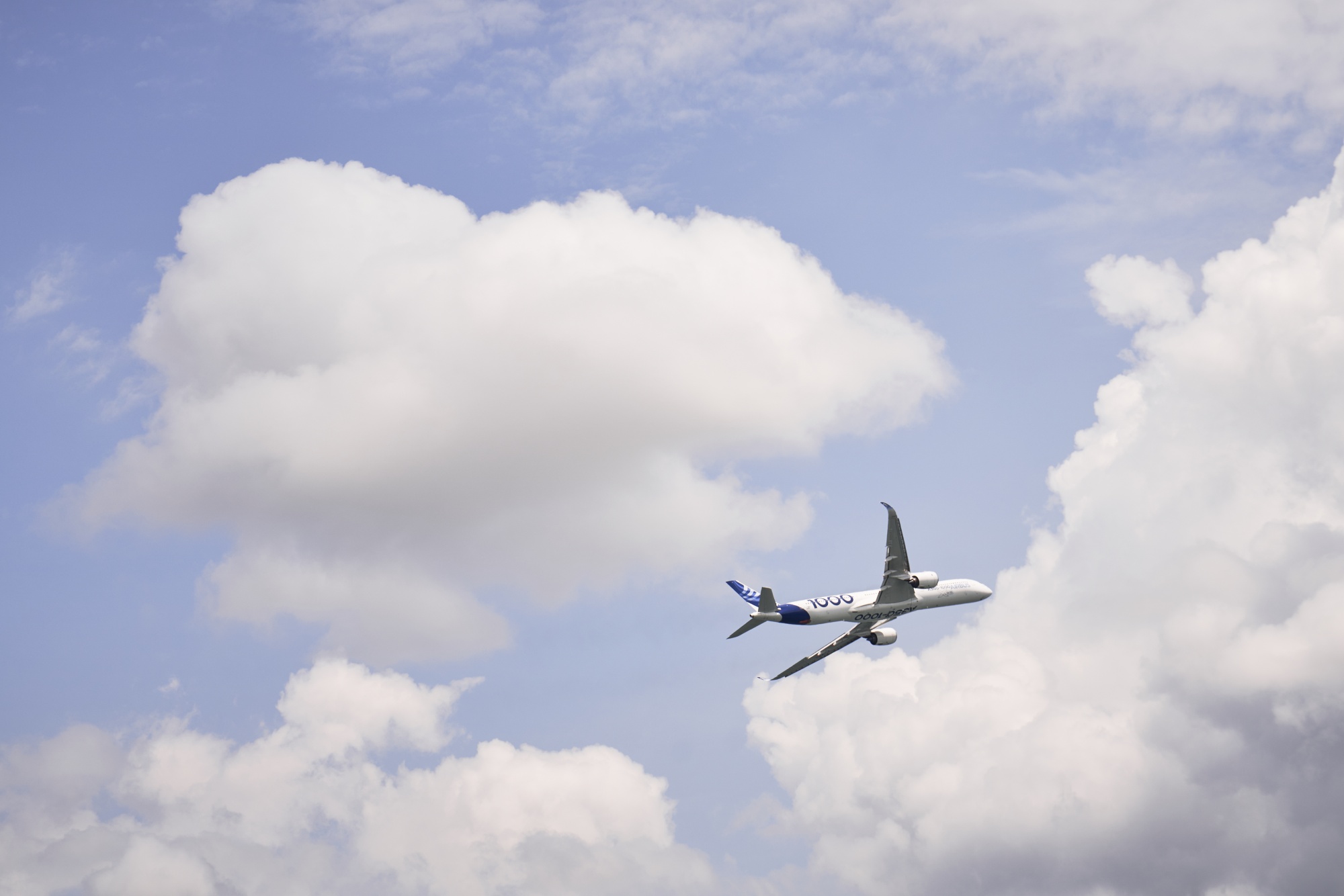 Lack of Staff
Hundreds of thousands of pilots, flight attendants, ground handlers and other aviation workers lost their jobs over the past couple of years. With travel picking up, the industry now finds itself unable to hire fast enough to allow for seamless operations at its pre-pandemic levels.
Singapore's Changi Airport -- regularly voted the world's best -- is looking to recruit more than 6,600 people. Many workers who were let go have found other, less volatile careers, and aren't willing to come back to a cyclical industry. An operator at Changi is offering a joining bonus of S$25,000 to auxiliary police officers, a job that pays a maximum of S$3,700 a month.
In the US, smaller regional airlines can't fly at full capacity because bigger carriers have hired away too many pilots. Hundreds of flights have been canceled in the UK, scuppering holiday plans and leading to long delays and scenes of passengers sleeping at airports. In Europe, major airports have faced delays and cancellations after failing to hire adequate staff. That has disrupted airline schedules and added to costs.
Repairing Balance Sheets
Aviation is a capital-intensive industry with historically wafer-thin margins. Covid has made that operating climate even more challenging: globally, airlines lost more than $200 billion in the three years to 2022.
Elevated fares provide carriers with a path to recover from losses and return to the black.
"We've never seen a revenue environment like this, led by domestic leisure," American Airlines Group Inc. Chief Executive Officer Robert Isom said at an industry conference last week. "On top of that, we see large corporates coming back in. Small- and medium-sized businesses have been really off the charts for a number of months now."
How Much Longer?
It's unclear how long these high prices will persist, even as many travelers seem willing to pay up.
"The rise in prices is a short-term phenomenon," estimates Stephen Tracy, chief operating officer at Milieu Insight, a Singapore-based consumer insight and analytics firm. "Let's all just hope that once these things equalize again, the prices come back down. I am fairly confident that they will."
In a few cases, fares are actually lower than pre-pandemic levels, according to Michael O'Leary, chief executive officer of Ryanair Holdings Plc. While there's a prospect of more fares returning to levels they were at before Covid, the war in Ukraine and virus outbreaks are still risks, he said.
— With assistance by Kyunghee Park, Mary Schlangenstein, Justin Bachman, and Danny Lee