MarketNews
'Nigeria can end rice import by 2020' - THE NATION
DECEMBER 07, 2018
The Africa Rice Advocacy Platform (ARAP), under the John Kufuor Foundation (JKF), is focused on achieving zero importation of rice on the continent, the Policy Adviser, JKF, Hon. Abraham Dwuma, has said.
Dwuma, who spoke in Ilorin, the Kwara State capital, during the week, said ARAP had created a rice value chain to achieve this. He added that rice importation will end by 2020.
His words: "Two years from now, Nigeria should have no business importing rice because I have travelled the length and breadth of the country and I know the potentials.
"Kebbi State alone can produce all the rice Nigeria needs; not to talk of Sokoto and Kwara. For, example, in Akwa Ibom State, they have one of the best lands for rice production.
"When we came to Nigeria, farmers were doing 1.5 tonnes per hectare; now they are doing six tonnes per hectare two times in a year. We believe that with this platform, we will get there."
Dwuma explained that the Foundation was borne out of the desire of former Ghanaian President, John Kufuor, to ensure that African farmers earn a living from rice production.
"When Kufuor won the World Food Prize, he said he realised that African farmers need a voice, then, if they need a voice, we have to bring them together.
"So, there was a need to do what we call the advocacy platform in four chosen countries; Ghana, Burkina Faso, Tanzania and Nigeria," he said.
The JKF policy adviser said through this platform, the Foundation was not only talking to the government, but to the farmers to improve their quality, quantity and their work.
Dwuma, however, noted that for the value chain to be sustainable, it should be supported by business modules.
"What we are doing now is that we are creating the rice value chain and for this value chain to be sustainable, we need to be supported by business modules at all levels of the cabin.
"We are creating what we call business modules. For instance, if someone is an input dealer, he will be able to bring the right input to farmers and the farmers are being educated to do it well," he said.
ARAP Secretary-General, Abdulrauf Lawal, said the platform had made rice production easy in order to halt importation.
"It is a pity that we spend over a billion naira per day to import rice, which is N365 billion per year, which can be used to venture into other things like youth employment and improvement of social amenities," he said.
Lawal, who is also the Deputy National Vice President of Nigeria Rice Advocacy Platform, however, noted that the group was collaborating with its state chapters to support them.
WhatsApp Do you get a good or bad response from your wife after making love? Discover a great natural solution that changed my story and put an end to weak/premature ejaculation, CLICK HERE TO READ MORESmall Manhood And Premature Ejaculation Made Me Stay Away from Love Making For 4yrs...But These Simple Solutions WORKED! Click Here To See My Breakthrough!SHOCKING LIFE STORY!!! After 9 Years Of Suffering From Weak Erection & Premature Ejaculation, 43 Year Old Man Finally Discovers The Secret Solution That Mysteriously Jerk His Dead Manhood Back To Life,Increased His Penis To 8.5 Inches,And Now Last 32 Minutes During Sex.Click Here! Tags:
RELATED LINKS
'Smuggling hampering trade in West Africa'
'Xizi brand of elevators unbeaten'
'Nigeria can end rice import by 2020'
Leveraging investment in agribusiness for food security
NDDF 2018: States, experts plan long-term development for Niger Delta
Preserving Akwa Ibom's growth, prosperity
Rivers deputy governor drums support for Israel
Obaseki presents two-year score card
Activists lament dangers of climate change
Rooting for votes
Good advice for aspiring entrepreneurs
One-chance drivers on the prowl
IPOB: 33 detained traders released in Nnewi
Abia honours Buhari with another chieftaincy title
NEMA donates relief materials to Enugu windstorm affected community
2019: Cleric warns against violence
Abia NMA bemoans poor funding of health sector

Copyright © 2017, All Rights Reserved. Optimized by iNERD360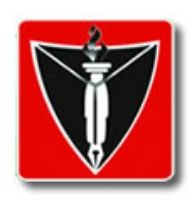 We'd like to show you notifications for the latest news and updates.
ALLOWNO THANKS