MarketNews
Student visa rules change and Labour on Brexit - BBC
SEPTEMBER 11, 2019
By Justin Parkinson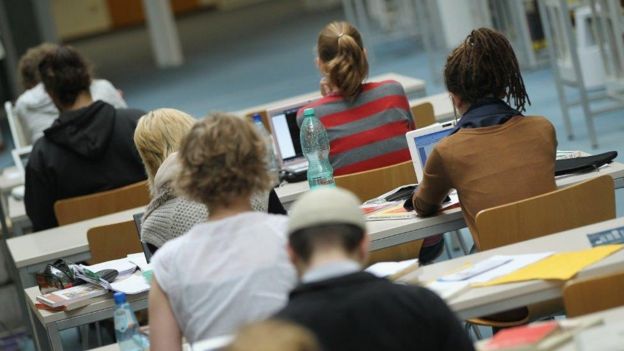 Image copyrightGETTY IMAGES
Immigration: Ministers reverse May's student visa rules
In 2012, when she was home secretary, Theresa May brought in rules forcing overseas students to leave the UK four months after completing their degree. But the government has decided to extend the period they can stay while looking for a job to two years, reversing Mrs May's move.
Current Home Secretary Priti Patel said this showed a "global outlook". But the campaign group Migration Watch has called it "retrograde", arguing that it will "likely lead to foreign graduates staying on to stack shelves". Here are the details of the new scheme.
Meanwhile, a report by the OECD economics think tank suggests that going to university in England is still a good investment, despite increased tuition fees.
Brexit: Labour's Watson demands pre-election referendum
Labour deputy leader Tom Watson is insisting his party must make holding a referendum on Brexit its priority. In a speech, he will say that a general election might not break the current deadlock and that Labour must be "crystal clear" in campaigning for the UK to remain in the EU.
This puts him at odds with leader Jeremy Corbyn, who wants the party to offer voters both Leave and Remain options. Labour says it wants an election after 31 October, when a no-deal Brexit on that date has been ruled out.
The BBC asks what people around the UK think about Brexit.
With Parliament not sitting again until 14 October and the conference season about to begin, we also look at where the main parties stand.